Push Square Towers has been abuzz with excitable chatter all evening, as we marvel at FIFA 21's next-gen follicle physics. The soccer simulation – which launched earlier than expected on the PlayStation 5 for existing PlayStation 4 owners – is a genuine visual feast on Sony's new console, and those aforementioned luscious locks play a big part in it.
In fact, so flabbergasted was Deputy Editor Robert Ramsey by Brazilian dreamboat – and Liverpool goalkeeper – Allison Becker's marvellous mane, that he captured this clip of it flowing freely:
This actually all part of Frostbite's new hair rendering technology, which EA talked about in intricate detail last year. While we still have issues with the lifeless, dead eyes of some players, there's no doubt this incredible hair technology adds another layer of believability to the wildly popular football game.
It's probably worth remembering that 20 years ago FIFA used to look like this on the PS1:
Fast-forward to 2020 on the PS5, and it looks like this: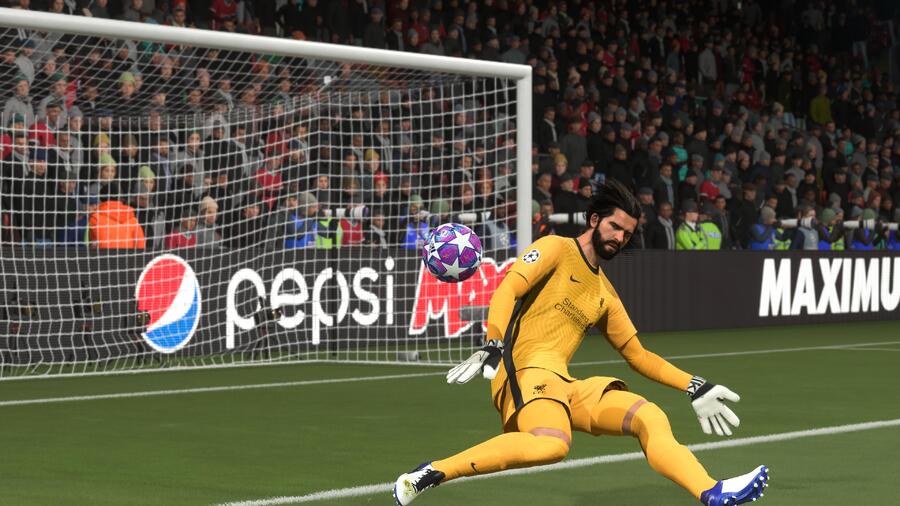 For as much criticism as this series gets, that's an outrageous improvement in the span of two decades. We can surely all agree on that?
[source twitter.com]