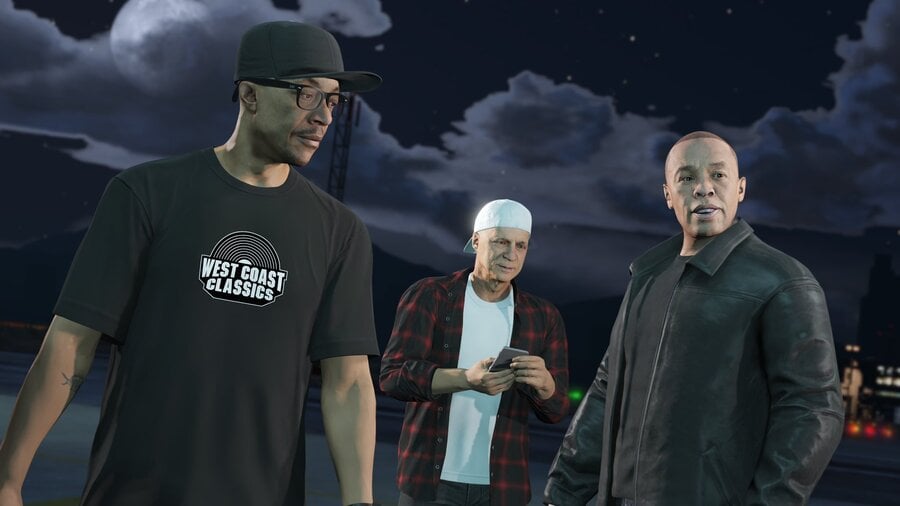 Dr Dre can add GTA Online character to his resume right next to rapper and professional headphone flogger, as the global superstar makes an appearance as part of the recently released Cayo Perico Heist. If you're planning to play the multiplayer mode – and you can find out how to get started through here – then do keep in mind that there are spoilers in the video embedded below:
https://twitter.com/KieranAllman/status/1338821417966718976
While they won't be quite as easily recognised as the celebrity quack, Dr Dre is accompanied by two of his long-time collaborators, DJ Pooh and Jimmy Iovine. There's even a brief Stevie Nicks reference, as Iovine's ringtone is the Fleetwood Mac songstress' Edge of Seventeen, after the pair entered into a relationship in the early 80s. You can't beat Rockstar's infamous attention to detail, eh?
[source twitter.com]