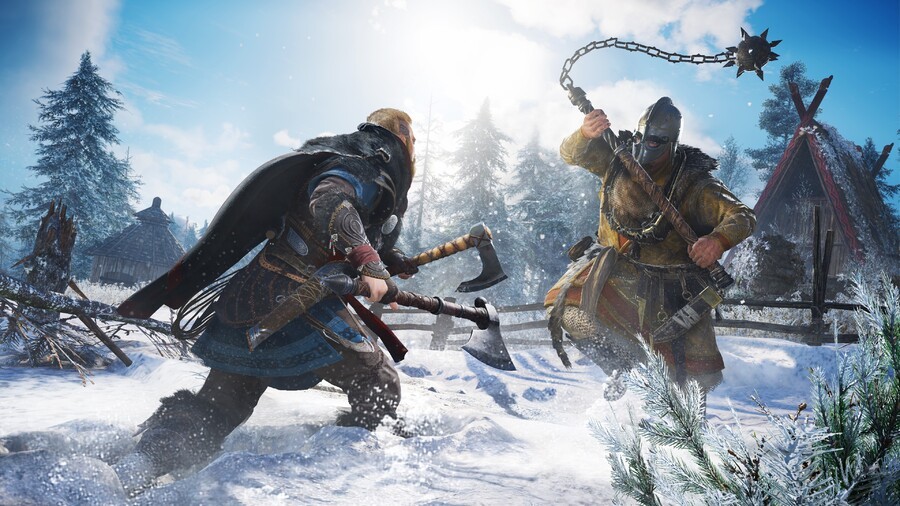 Starting from the 17th December and lasting until the 7th January, the Yule Festival is the first wave of 'seasonal content' in Assassin's Creed Valhalla. You'll need to have completed at least one England story arc in order to access it.
It all sounds rather festive and cosy. Ravensthorpe — your settlement — has been expanded to house revellers and new activities. You can apparently take part in drunken fights, archery competitions, and more. Doing so will net you appropriately named 'Yule Tokens', which can be exchanged for exclusive rewards and loot.
This is what you can buy:
Mōdraniht Ceremonial Outfit
Mōdraniht Tattoo Set
Mōdraniht Ceremonial Seax
Mōdraniht Ceremonial Shield
Traditional Yule Garland
Sacrificial Altar
Ritual Tree Ornaments
Cozy Fire Pit
Yule Beech Tree
As with the Yule Festival itself, these rewards will only be available for a limited time, so you've got no choice but to jump into Valhalla over the holidays if you want to nab it all.
Will you be booting up Assassin's Creed Valhalla for this update? Wrap up warm in the comments section below.
[source ubisoft.com]