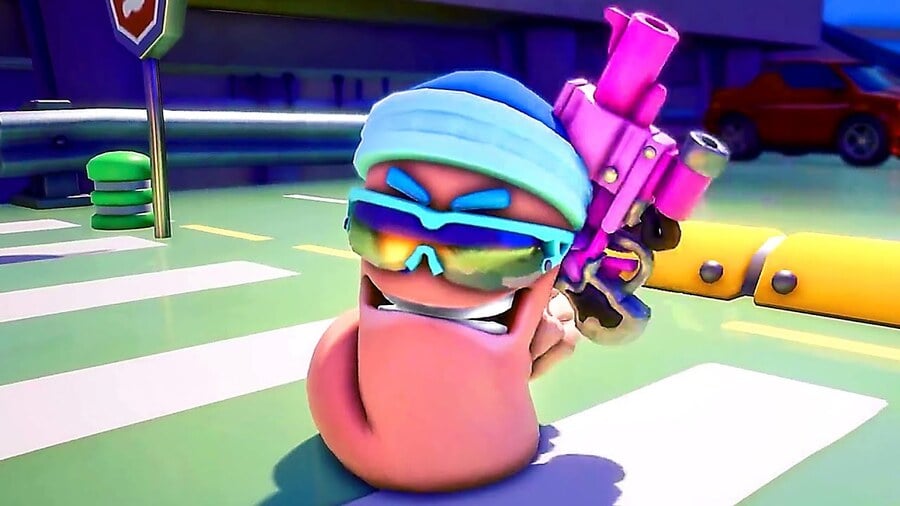 Worms Rumble is coming to both PlayStation 4 and PS5 as a PS Plus game. It makes a ton of sense, given this is a purely multiplayer game, and we're eager to give it a try. In case you're not aware, this latest entry in the series ditches turn-based skirmishes in favour of real-time action, and includes battle royale modes to boot. But what of the Trophies? Well, it looks like the list is pretty simple.
The full rundown of Trophies is up on PSN Profiles, and at first glance it looks like an easy collection of trinkets. Super basic ones ask you to complete the Training mode, use an emote, and get a customisation item. Some more time consuming Trophies require that you play 10 matches in various maps, win a round of Last Worm Standing (battle royale), and get 100 kills. One that might take a while is getting to level 50, but that depends on how fast you're able to make progress. Again, though, aside from the occasional grindy Trophy, it seems like an achievable list.
Will you be gunning for the platinum Trophy in Worms Rumble? Fly like a Super Sheep in the comments section below.
[source psnprofiles.com]