Assassin's Creed Valhalla might have been patched over the past couple of days to make it run better than ever on PlayStation 5, but all the internet wants to do is talk about the children that inhabit Ubisoft's take on England in 873 AD. This is something we experienced to some degree during our review process, although this Reddit post put together by user KrutToppen is what truly gets the point across. What on earth is up with the kids!?
Some resemble normality with an odd feature here and there, and then you have the kid in the middle of the image below whose staring straight into your soul. A lot of children in the picture have some weird facial hair going on while the youngster in the bottom left is surely a descendant of the devil itself. Add to the fact that a rare glitch can actually increase the size of these children to the point where they're taller than Eivor and you've got an unsettling group to look at. You should think twice before messing with this lot.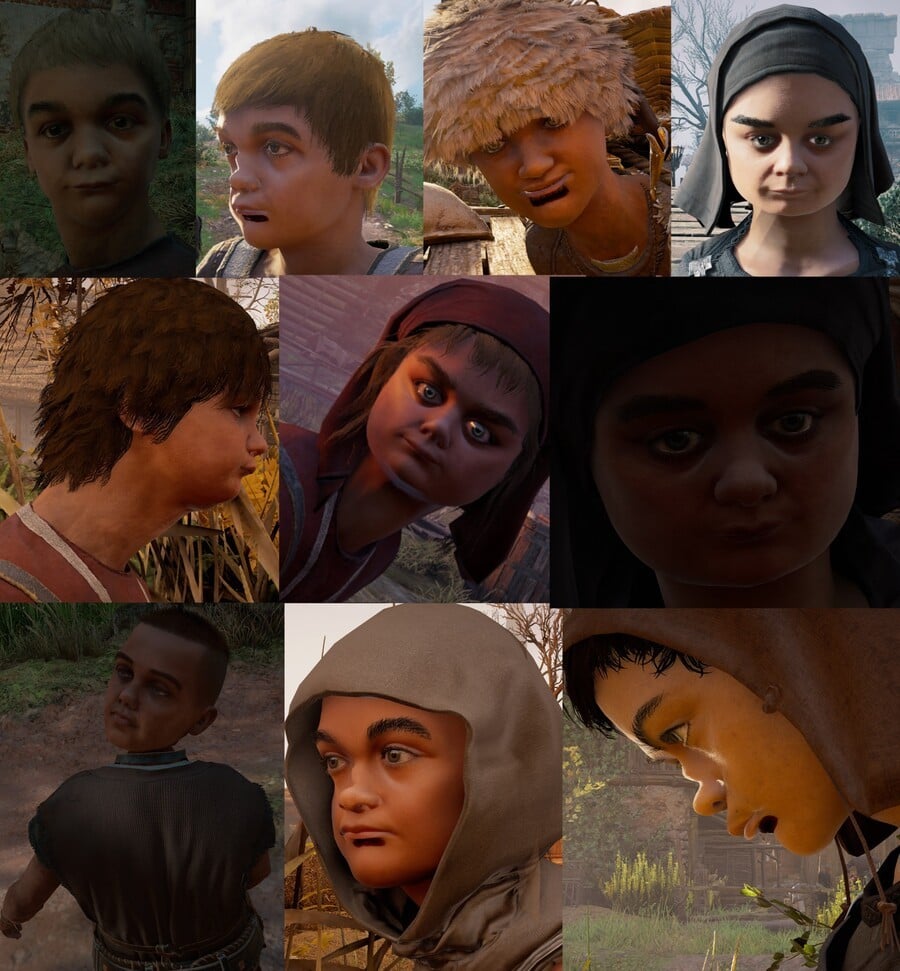 Have you come across any of these kids in your Assassin's Creed Valhalla playthrough? Get some mental healing going in the comments below.
[source reddit.com, via gameinformer.com, thegamer.com]