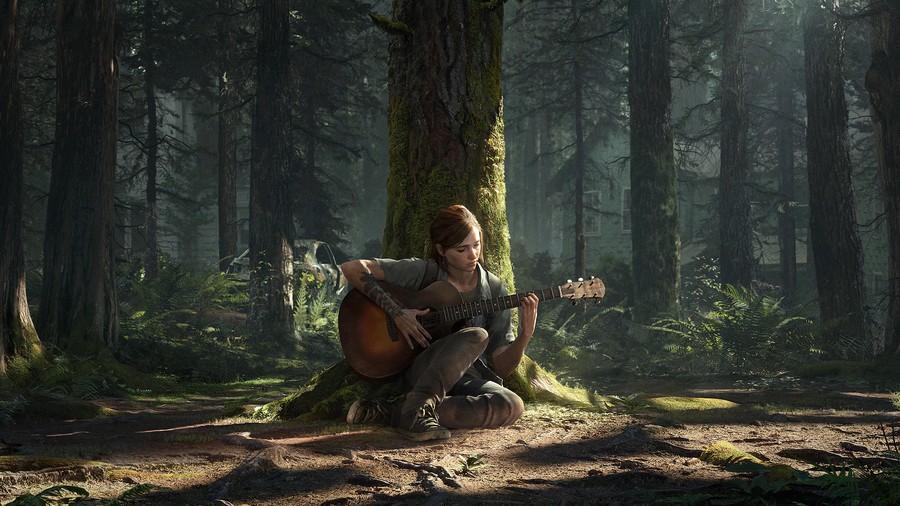 The Last of Us: Part II received a disappointing amount of attention from developer Naughty Dog for the PlayStation 5's launch. While titles like Days Gone and Ghost of Tsushima have been patched to take full advantage of the hardware, and others like Watch Dogs Legion and Assassin's Creed Valhalla have received full PS4 to PS5 upgrades, Ellie's sophomore outing still runs at 30 frames-per-second in 1440p – just as it does on the PS4 Pro.
However, an icon on Best Buy's website has renewed hope that a PS5 version is imminent. As part of its Black Friday listings, a "next-gen upgrade" icon appears prominently. Other games, like The Last of Us Remastered or Horizon Zero Dawn, simply show "enhanced for next-gen console". It's clearly an error, but it hasn't stopped the Internet from running with it. Nevertheless, we've attempted to contact both Best Buy and Naughty Dog for additional comment, and will update when we hear back.
Our guess is that The Last of Us: Part II is probably going to get some kind of next-gen re-release alongside its anticipated multiplayer mode, which is still in the works. We reckon Sony will sell this standalone on the PS5 and PS4, but will offer an Ultimate Edition bundle including some kind of The Last of Us: Part II remaster – just like it did with Marvel's Spider-Man: Miles Morales. That's purely speculation on our part, though.
[source bestbuy.com, via exputer.com]