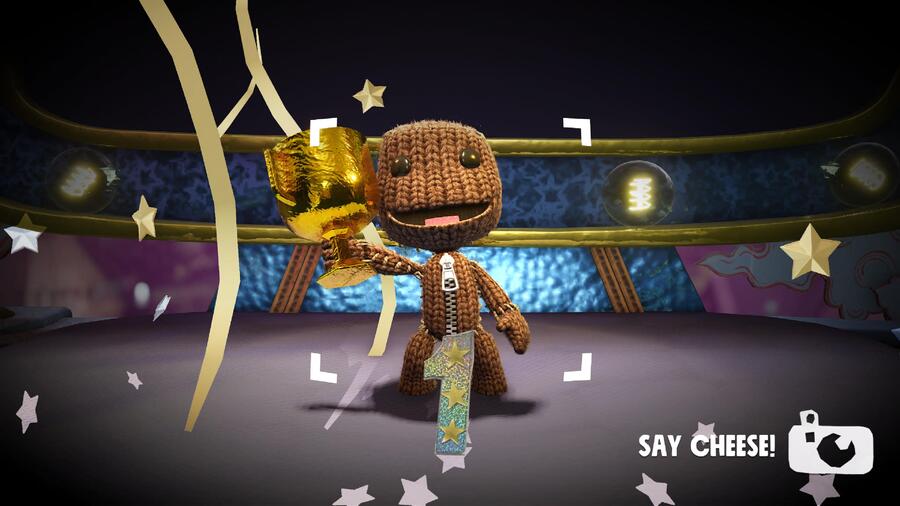 Geez, this PlayStation 5 launch lineup is getting ridiculous now. Like, we knew it was going to be good, but every single game we play seems to defy expectations. With whimsical platformer Sackboy: A Big Adventure, we were anticipating something light: a bright and breezy co-op romp to break up the bloodshed of Demon's Souls. Well, it's that and so much more.
We're only a couple of worlds in, but we haven't smiled this much since, well, when we played Astro's Playroom about 10 days ago. Sony's on fire, eh? No but seriously, with Media Molecule moving on to Dreams, we thought LittleBigPlanet had been put out to pasture. And it has – in a way. See, this has all of the charm of the Guildford developer's PlayStation 3 classic, but it's been given a Super Mario 3D World makeover.
The result is remarkable. Not only does this game look the part – it's running at a flawless 60 frames-per-second, with razor-sharp textures and even some raytracing – but it's just a joy to play. Where the old LittleBigPlanet games were criticised for their floaty platforming, Sackboy is much more responsive here, with a Luigi-esque double-jump and a Metroid-inspired roll ability.
Levels start out straight-forward enough, but the developer quickly introduces new ideas to freshen things up. In one stage, you must outrun the Abominable Showman in a Crash Bandicoot-style "run towards the camera" chase sequence; another sees you herding critters in order to unlock prize bubbles. There's even one stage where you need to use a shuriken to scythe down reeds.
Much like with Astro's Playroom, we don't want to give too much away, but there's some outstanding licensed music here which is incorporated into some levels like in the PlayStation 3-era Rayman games; you'll be grinning from ear-to-ear once you realise what the studio's doing. And everything's tied together by a hub world, which is delightfully interactive in itself.
The story is fleeting and barely there, but British comedian Dawn French steps in to fill the gaping hole left by Stephen Fry. Meanwhile, you'll earn Collectibells as you progress, which can be spent on costumes at Zom Zom's bazaar; we think he's meant to be French, but he sounds more like someone doing a bad impersonation of the meerkat from the Compare the Market commercials.
Obviously, this is designed to be played in co-op, so we're not planning to pen a review until a second DualSense controller arrives. We're having an absolute blast with what we've played so far, though: this is shaping up to be another colourful, creative campaign in a console library that also includes the outstanding Astro's Playroom.
Honestly, we're being spoiled at the moment – we really are.
---
Are you planning to add Sackboy: A Big Adventure to your PS5 launch day haul? Unleash the power of your personal Imagisphere in the comments section below.