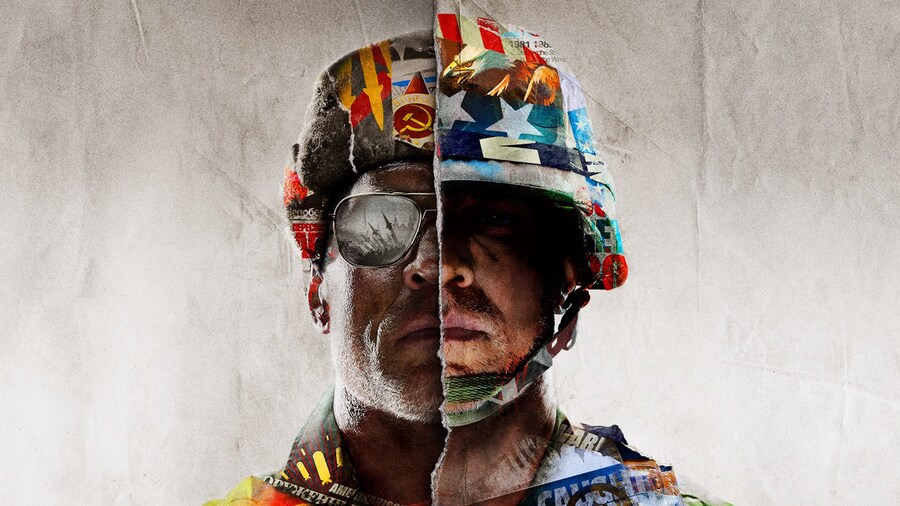 It feels like we're at a point where the plethora of Activision studios working on the Call of Duty franchise would find it extremely difficult to put out a product that's anything less than solid. Gone are the days of Call of Duty: Ghosts. The world's biggest FPS has put out hit after hit for the latter half of the PlayStation 4 generation and Treyarch's latest effort, titled Call of Duty: Black Ops Cold War, is no different. It's not the evolution that was last year's Call of Duty: Modern Warfare, and in turn the monster that is Call of Duty: Warzone, but the developer's commitment to what its fanbase know and love will surely earn them a place on most Christmas card lists. Even if it's not exactly original.
Multiplayer and Zombies are the two modes where Call of Duty: Black Ops Cold War plays it safest with the usual selection of methods of attrition and in-depth customisation. Really, if the series' fast-paced and intense approach to online battles hasn't taken your fancy in the past then this latest entry will do absolutely nothing to change that — it's another one of those in every aspect possible. Scorestreaks litter the air space to pick you off at random, grenades thrown across the map somehow end up killing half your team, and frustrating spawns hand the enemy an advantage with the chance to shoot you cleanly in the back. Yeah, it's Call of Duty multiplayer through and through.
And for those that play the games day in and day out, this is probably pretty okay. While they lack originality and innovation, the 6v6 conflicts continue to deliver on everything it means to be part of the Activision series. Gunplay hits the sweet spot, movement conforms to the Black Ops style, and maps are of a somewhat decent quality. We just need more than that now — it has emulated the same gameplay loop online for 13 years, after all.
You could say that Fireteam: Dirty Bomb is the answer to our pleas, but then that would be a pretty poor response. This new mode feels like an attempt to marry Call of Duty: Warzone with Battlefield to create objective-based skirmishes across a much wider area of land. However, it doesn't really work. The mode awkwardly sits in between both the Battle Royale approach and tactical nature of EA's own flagship FPS, satisfying neither. What that results in is the same mindless action of a traditional multiplayer bout along with the need to cover further terrain just to get into the thick of the action. First impressions tell us it won't return for future instalments.
Zombies attracts the same sort of chatter, with Black Ops Cold War's take on the mode falling very much in line with previous efforts. Treyarch appears to have made it slightly more approachable, at least, with objective markers and map indicators to help make some sense of the action for the uninitiated. That's a welcome addition indeed, but it still doesn't take too long before mechanics start to fly over your head and an undead army is on the tail of teammates. Although Zombies continues to be something that could probably be its very own game at this point, it still requires a guide to properly get anything out of it. And for something so seemingly simple, that's a problem. More basic modes take the form of Dead Ops Arcade and the PlayStation exclusive Onslaught, but they're hardly worth shouting about.
Thank god for the campaign then. Treyarch has gone to town with its account of the early 1980s, introducing side quests, optional objectives, and even dialogue choices to what has traditionally been a very straightforward escapade in years past. You'll collect evidence within missions to help you crack codes back at a safe house, decide on suspects to target, and intercept secret messages only intended for the highest military ranks. It's all incredibly cool, made even better by a fantastic assortment of levels that stretch a playthrough to roughly five hours. Highlights include going undercover to infiltrate KGB headquarters, hiding in a child's bedroom to steal their father's all-important briefcase, and assaulting all manner of secret bases. The Black Ops Cold War campaign marks yet another single player highlight for the franchise following the epic Modern Warfare story, almost making it worth the price of admission.
It's a bit of a shame then that the game manages to fall on two opposing ends of the spectrum when visuals are taken into consideration. Cutscenes look outstanding on PS4, to the point where we would probably believe they had been ripped straight out of the PlayStation 5 version. It's a different story during gameplay, however. Inanimate objects in the environment such as boxes, traffic cones, and calenders seem to have a problem fully loading their textures in and it brings the quality of the entire scene down. These blurry and muddy models plague the campaign, ensuring every impressive scene has an equally poor counterpart. Maybe this is a problem only found on PS4 — we'll find out once the PS5 version is in our hands.
Being the next entry after Modern Warfare was always going to be tough, and Call of Duty: Black Ops Cold War suffers as a result. In terms of multiplayer and Zombies action, this is well-trodden ground. The Treyarch title is a very solid but safe offering in that respect, providing its fanbase with exactly what it wants while making those hoping for something new wait another year. It's a tough balance to strike though, especially with the Battle Royale behemoth that is Call of Duty: Warzone thrown into the mix. As such, it's the Black Ops Cold War campaign that shines brightest. With a more open-ended approach to storytelling that relies on the player more than ever before, it paves the way for more interesting single player stories from the series in the future. If you need a reason to pick up Call of Duty: Black Ops Cold War, make it this.
---
Have you been playing Call of Duty: Black Ops Cold War? Did you enjoy its single player campaign or did you head straight to multiplayer? Or even Zombies? Share your thoughts in the comments below.