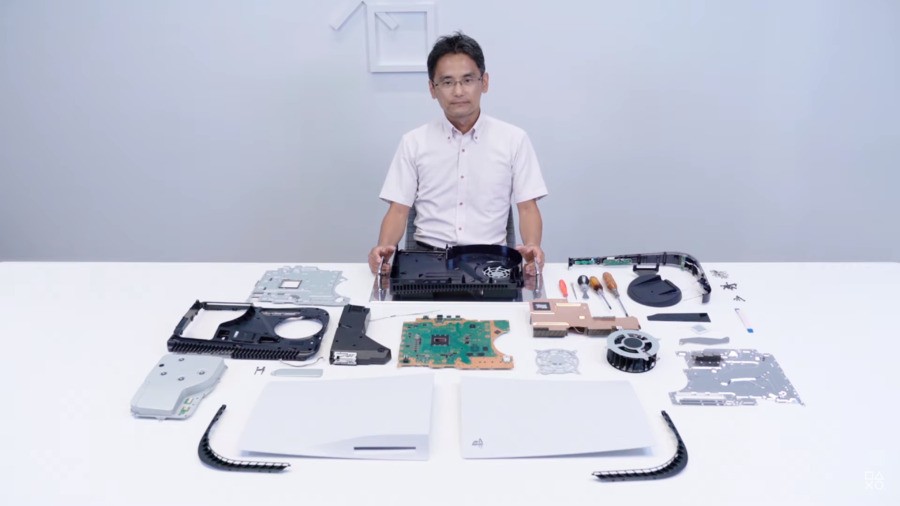 Sony has revealed what the PlayStation 5 looks like without its clothes. As part of a teardown video, which details the electronic make-up of the next-gen console, we can see all of its components neatly laid out on a pristine white table. This includes its 120mm fan, system on a chip, Ultra HD Blu-ray drive, heat sink, and more.
Despite its size, this seems like an extremely well-engineered piece of hardware, which puts an enormous emphasis on cooling and quiet operation. The Blu-ray drive, for example, has two layers of insulators to reduce drive noise and vibration when the discs are spinning. The SoC also uses liquid metal to ensure it remains cool.
Fascinatingly, there's also a dust catching mechanism which makes the console extremely easy to keep clean, and should preserve its operation for years to come. It's most certainly a big box, but it seems very thoughtfully put together – even the expandable storage can be easily accessed by removing the top face plate.
[source youtube.com]