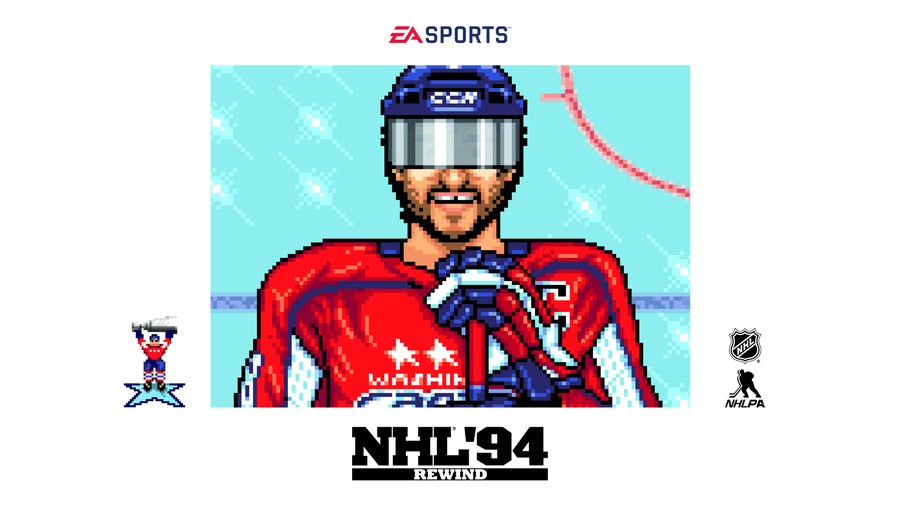 EA Sports is running low on reasons to flog NHL 21 this year, so when in doubt go retro. The publisher is reviving SEGA Genesis classic NHL '94, and porting in modern teams and rosters. You'll be able to play the cool re-release from 30th October for free – assuming you pre-order the organisation's all-new ice hockey simulation. The main game's due to drop on 16th October, so you'll have to wait a couple extra weeks for the old-school good stuff.
This isn't the first time the company has embraced its history, including an 'Anniversary Mode' in NHL 14, which basically transposed the three-button controls of yore into the contemporary gameplay of today. This attempt will go one step further, bringing back the 16-bit presentation and typefaces of the original title. While it's not been confirmed, the language suggests that this will be made available as a standalone purchase as well.
You can check out some screenshots, as well as a video clip, embedded within this article. Has this tempted you to pre-order NHL 21 at launch? Rewind in the comments section below.
[source ea.com]