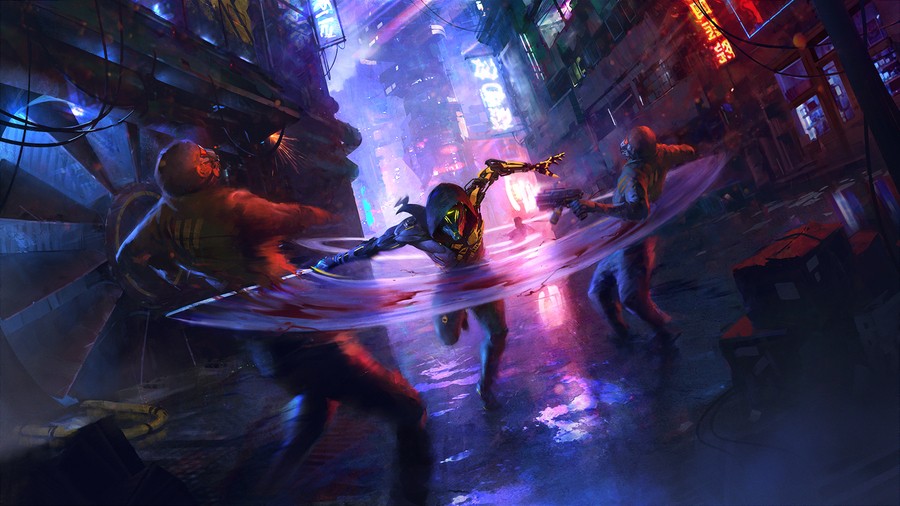 Ghostrunner is the stylish action title that mixes first-person parkour with brutal one-hit kills in a slick cyberpunk world. We've had our eye on it for a while, and are looking forward to checking it out on PlayStation 4 when it launches later this month. Now, news of a PS5 version has just arrived.
The game will be getting a PS5 release, launching sometime in 2021, publishers All In! Games and 505 Games have confirmed. There are no technical details about the next-gen version yet, but we'd expect the game to take advantage of faster loading, higher frame rates — the usual bells and whistles.
Furthermore, anyone who buys the PS4 version of the game will be able to claim the PS5 version for free when it releases. Add it to the lengthy list of PS4 to PS5 upgrades.
Ghostrunner wall runs onto PS4 on 27th October. Will you be playing it on PS4, or will you wait for the enhanced PS5 version? Slice and dice in the comments section below.