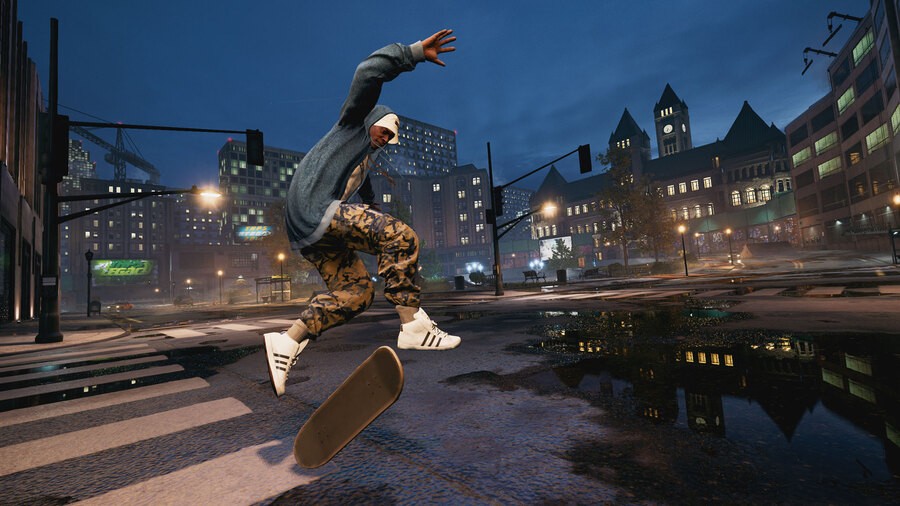 All eyes might be on Marvel's Avengers this week, but let's not forget about Tony Hawk's Pro Skater 1 + 2. This remake of the first two titles in the seminal skateboarding franchise hits PlayStation 4 at the end of this week, and looks to be a true return to form. Of course, a new PS4 game means new Trophies to earn, and that's no different here.
The full Trophy list for THPS 1 + 2 is now online via Exophase. It looks relatively straightforward, but there are some pretty tough challenges to overcome if you want that fancy Platinum. Simple ones include unlocking various stages or levelling up in the career mode -- most of the list seems pretty doable. However, you'll need to pull off some crazy combos if you want to finish everything. Landing a 50,000 point combo shouldn't be so bad, but you'll also need to pull off a 1 million point combo and get a high score of 10 million. Veterans will probably nab these Trophies no problem, but we're a little rusty if the demo is anything to go by, so this might take some doing.
There are 37 Trophies in all -- check out the full list here. Will you be going for the Platinum in Tony Hawk's Pro Skater 1 + 2? Keep that combo going in the comments section below.
[source exophase.com, via twitter.com]