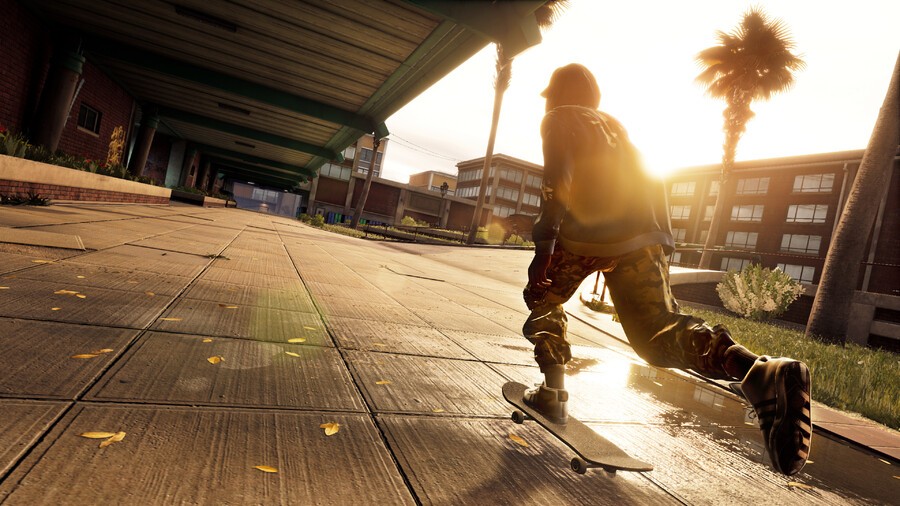 Tony Hawk's Pro Skater 1 + 2 reviews are starting to pour in from various publications, and it's looking mighty positive. North American press seems to be absolutely loving the triumphant return of the Birdman. Below, we've gathered some of these early reviews for your perusal.
What about the Push Square review? Well, we only gained access to the game yesterday, so need a little more time before we can make an honest assessment. Our review is forthcoming, but for now, you can read our initial thoughts from the demo.
Because it nails so much about that original Tony Hawk experience, it's really hard to be mad at Pro Skater 1 + 2 for any of its downsides. The load times aren't enough to keep you away from the plethora of satisfying combos, and the lack of level goals for every skater isn't enough to keep you from jumping back in with a new character. Playing through the newly remade levels is immensely enjoyable, and that on its own is enough to call Tony Hawk's Pro Skater 1 + 2 a success. However, smart additions and an engaging challenge system make it an experience that's more than just a brief skate through Tony Hawk's past.
IGN - 9/10
Tony Hawk's Pro Skater 1 + 2 proves that going backwards has been the best step forward for the series in 15 years.
A fitting remake for two of the best extreme sports games of all-time, Tony Hawk's Pro Skater 1 + 2 offers up more than mere nostalgia.
Blemishes aside, Activision is doing so much right this time beyond just putting Vicarious Visions in charge. Tony Hawk's Pro Skater 1 + 2 isn't going to blow people away, but it preserves the original experience with a few modern conveniences. It's a win.
---
Are you excited to play Tony Hawk's Pro Skater 1 + 2? Grind into the comments section below.