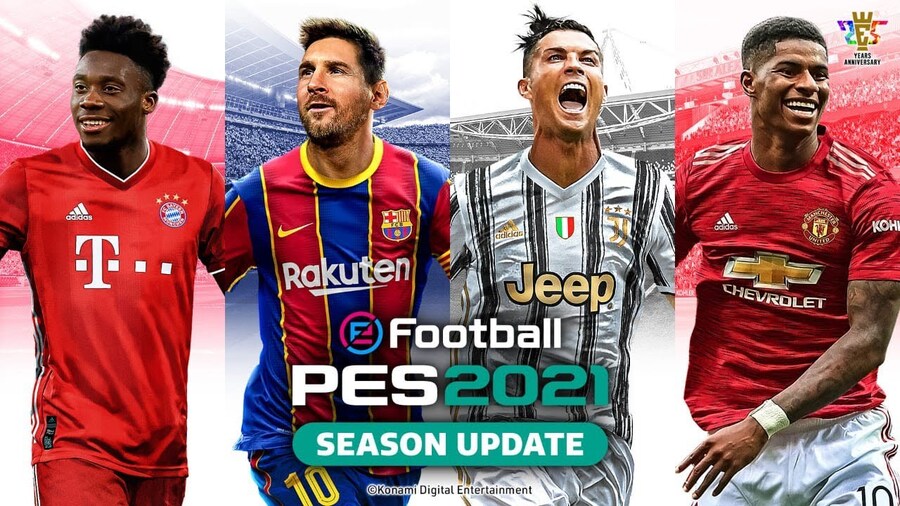 We can't help but feel that eFootball PES 2021: Season Update has wasted what it is a star-studded cover, because there sure are some big names on the front of this year's release. Barcelona's Lionel Messi, who's been a series mainstay for six years, is joined by Juventus' Cristiano Ronaldo – so you've basically got the two GOATs front and centre.
The superstars are flanked by Bayern Munich's Champions League winner Alphonso Davies and Manchester United's Dr Marcus Rashford.
"Cristiano Ronaldo is the latest to be named as an official eFootball PES ambassador and will feature in a range of promotional activities over the course of the year," a press release reveals. "In addition, Manchester United's Rashford and FC Bayern's Davies have also joined the ranks of official ambassadors, as both young stars continue to dominate on the pitch and earn places in the hearts of fans worldwide."
The game, which is effectively a roster update, will release on 15th September for a budget price point, and owners of the existing eFootball PES 2020 can get 20 per cent off if they purchase a Club Edition through the game itself.