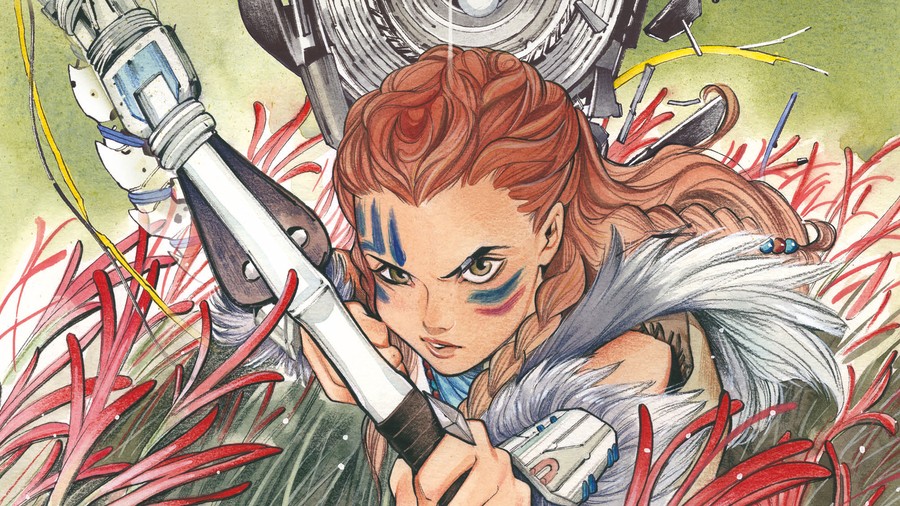 Horizon Forbidden West might not be launching until 2021 exclusively on PlayStation 5, but that doesn't mean you have to wait until then to find out what happened following the events of the original game. Horizon Zero Dawn is getting a direct sequel in the form of a comic book, and it'll be available to read both physically and digitally from 5th August 2020. What's more, we can now share just a few preview screens from the very first entry.
Written by Anne Toole, who also helped to write the original PlayStation 4 exclusive, the comic focuses on one of Aloy's friends named Talanah. "When a mysterious threat emerges in the wilds, she sets out to hunt and to defeat it, only to learn that a whole new breed of killer machines stalk the land!" You'll want to click on the images below to take in the full effect and read the full comic strips in question.
A lead-in story will be available for free on 22nd July, and you can pre-order the first full edition Forbidden Planet and ComiXology. It'll cost you just £2.65/$3.99. Are you looking forward to learning what takes place after Horizon Zero Dawn? Let us know in the comments below.