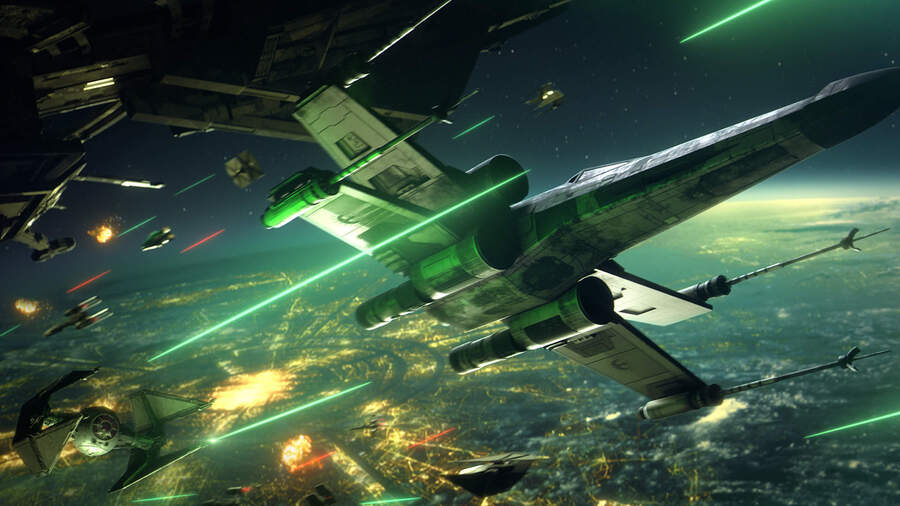 Star Wars: Squadrons will include both a single player campaign and multiplayer modes, and IGN has the first details on both components. Coming to PlayStation 4 on 2nd October at a price point of $39.99, the EA Motive-developed title features a narrative set after Star Wars: Return of the Jedi. Following the Battle of Endor, you'll fly space ships from both sides of the Force as a member of the New Republic's Vanguard Squadron and the Galactic Empire's Titan Squadron.
The story will alternate between the two customisable pilots and will introduce new characters alongside familiar faces from the classic movies. Ian Frazier, creative director at EA Motive, said: "Through the collaboration of the teams at Motive and Lucasfilm, we've been able to create a high-fidelity starfighter experience with an authentic storyline that invites Star Wars fans to explore never-before-seen corners of the galaxy in their own ship."
Multiplayer is also one of Star Wars: Squadrons' core components. 5v5 online space battles will take place across two different modes -- Fleet Battles and Dogfights. The former tasks teams with destroying the enemy's flagship while the latter is basically team deathmatch. It sounds a little light so we hope there are more modes besides these two. Nevertheless, you'll have the chance to visit brand new locations and old favourites with Yavin Prime and the moon of Galitan already confirmed. We'll learn more this Thursday at EA Play.
[source ign.com]