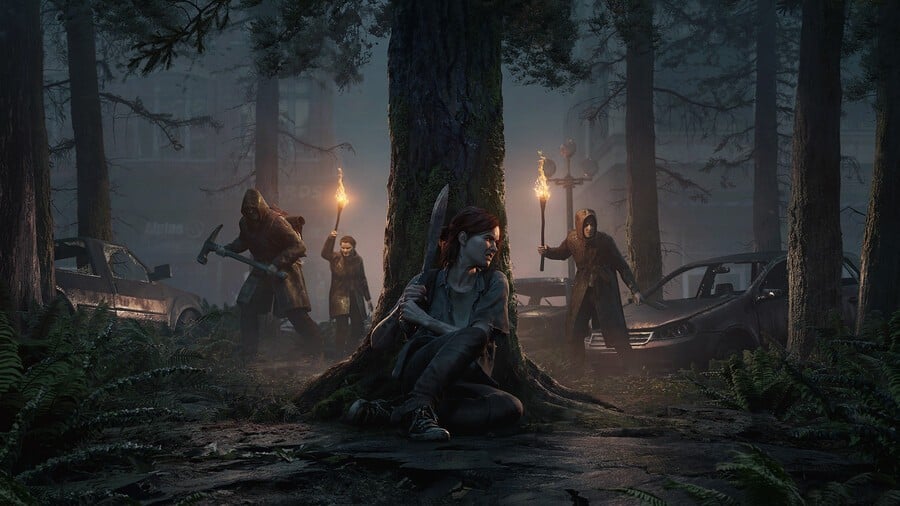 Reviews for The Last of Us: Part II have finally arrived exactly a week before launch and, well, they make for very, very impressive reading. The PlayStation 4 exclusive, which acts as a swan song for the current-gen console alongside Ghost of Tsushima currently has an incredible Metacritic rating of 96. This makes it the third-best rated PS4 game of all time, just a single point behind Red Dead Redemption 2 and Grand Theft Auto V. We've compiled a selection of the PS4 reviews below as well as the official Push Square verdict.
The Last of Us: Part II adds a couple more inches to the already outrageously high bar that Naughty Dog has set for itself. This is the developer's crowning achievement to date, expanding and improving upon the concepts that it's been iterating on for over a decade now. Unparalleled presentation combines with an engaging gameplay loop that puts you in the shoes of its characters – and forces you to feel all of the tension and misgivings of its cast. It's uncomfortable and not everyone will necessarily enjoy its direction, but that's ultimately what makes it so essential.
IGN - 10/10
The Last of Us Part 2 is a masterpiece worthy of its predecessor. Taking strides forward in nearly every way, Ellie steps into the spotlight and carries the sequel in a manner that feels like the culmination of everything that's made Naughty Dog's blockbuster storytelling so memorable since the original Uncharted on the PlayStation 3. It delivers a layered, emotionally shattering story on top of stealth and action gameplay that improves the first game's mechanics while integrating a bit more of Uncharted's greater mobility and action. But while Part 2 is a thrilling adventure, it still makes time for a stunning, nuanced exploration of the strength and fragility of the human spirit. The PlayStation 4 has one of its best exclusives in one of the generation's best games.

Naughty Dog has taken everything to the limit to create The Last of Us 2 – the PS4, its design template, and its staff. In some respects, it's gone too far, but the results are undeniably spectacular and this is the studio's best game yet.
The Last of Us Part 2 is an outstanding action game; a darker, more introspective follow-up that seeks to challenge the conventions of big-budget action games. In this it's not always successful, but its execution is impeccable, and its story proves an appropriate bookend to the story of Joel and Ellie. In short, it's some of Naughty Dog's best work.
Like the original Last of Us, some people are going to come away underwhelmed, but the story beats and the characters driving them are the main draw. Part II doesn't reinvent the wheel, but it gives us a lasting glimpse of a unique broken world full of broken people that's worth visiting time and time again.
By the time I finished The Last of Us Part II, I wasn't sure if I liked it. It's a hard game to stomach, in part because so much of who Ellie is and what she does is beyond your control. She is deeply complicated and flawed, and her selfishness hurts a lot of people. At times, the pain you inflict feels so senseless that it can leave you numb. It's all messy and bleak and made me profoundly sad for myriad reasons, but the more I reflect on it, the more I appreciate the story and characters at its core. I wanted almost none of it to happen the way it did, and that's what's both beautiful and devastating about it.

This excessive padding and theoretically noble attempt to dive into deeper subjects also negatively impacts the gameplay, too, as even its ace combat mechanics can't quite stay fresh and exciting when repeated that often over the span of 30 hours. What's left is a Bloater that's forsaken enough of its soul to only just barely still be recognizable in its current form, shuffling around and proving that, unlike Ellie, it is not immune to devolving into a lesser form of itself.
---
If you were on the fence about picking The Last of Us: Part II next week, have these PS4 reviews sealed the deal? Or are you still a little bit unsure? Let us know in the comments below.