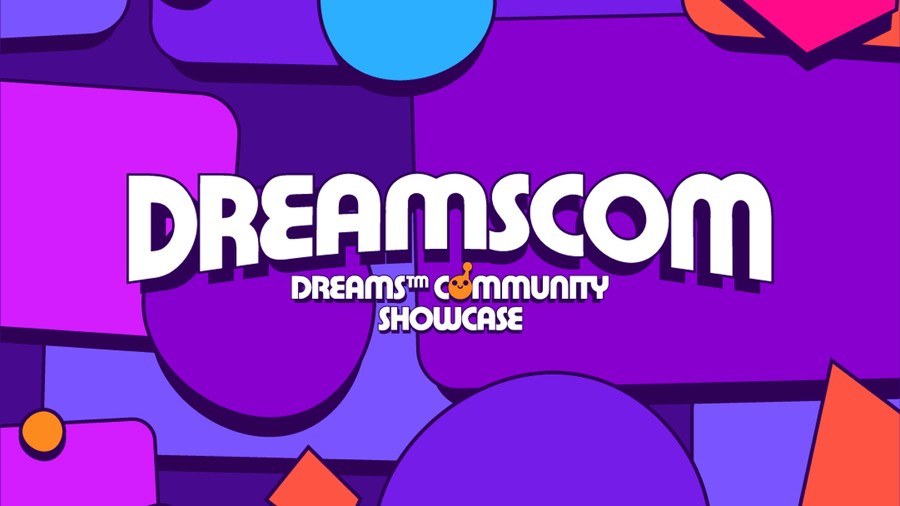 Dreams is more than a typical PlayStation 4 game, and it's proving that wonderfully as time goes on. At the start of this year, we had The Impys, a rewards ceremony for creations made by the community, and the Dreamiverse continues to evolve in various interesting ways. The latest innovation is Dreams Community Showcase, or DreamsCom -- a newly announced, in-game expo akin to E3.
What does that mean, exactly? Well, Media Molecule's Abbie Heppe breaks it down on the PlayStation Blog. On 30th June, the studio will be hosting a livestream "for a look at some of the most exciting Dreams community projects in development and some updates from the Dreams team too".
DreamsCom is more than just a livestream, though. Once it's wrapped up, an in-game show floor will open up to players inside Dreams, "where you'll find an expo full of booths to explore and demos to play". You'll of course be able to enter your own creations to be showcased -- as long as you submit something by 24th June.
It's a great idea, and it'll definitely be fun to walk around a digital show floor sampling what people are making. Over on companion website indreams.me, Media Molecule goes into more detail on how to take part, so be sure to give it a look if you're interested in showing something off.
The DreamsCom livestream will take place on 30th June at 5pm BST / 6pm CEST / 9am Pacific. Will you be checking it out, or even submitting your own work? Tell us in the comments section below.
[source blog.playstation.com, via docs.indreams.me]