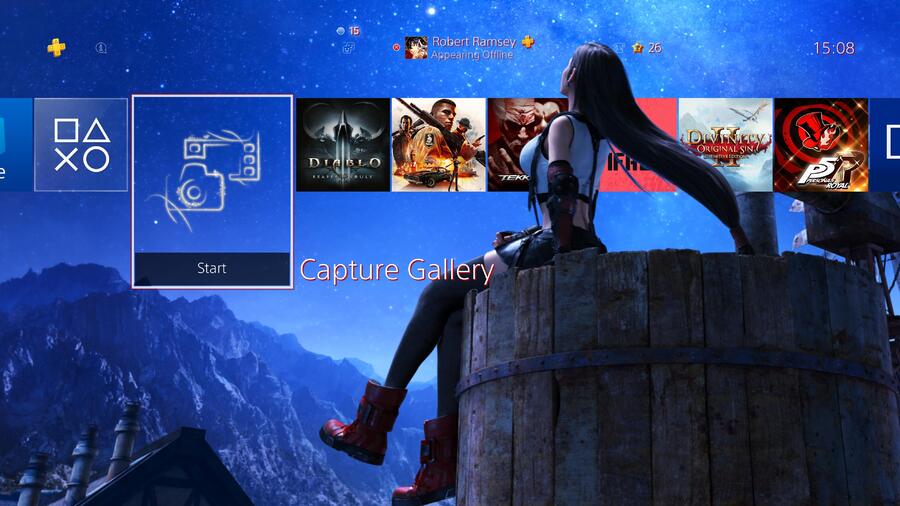 Originally an exclusive dynamic PlayStation 4 theme for those who took part in the game's Butterfinger promotion, Final Fantasy VII Remake's 'Tifa Theme' is now available to download for free on both the European and North American PlayStation Store.
The theme features moving artwork of Tifa as she looks up at the stars. It also has custom icons, sound effects, and background music. All in all, it's a gorgeous theme.
What do you think of this theme? Are you a big fan of Tifa? Look to the stars in the comments section below.
[source store.playstation.com]