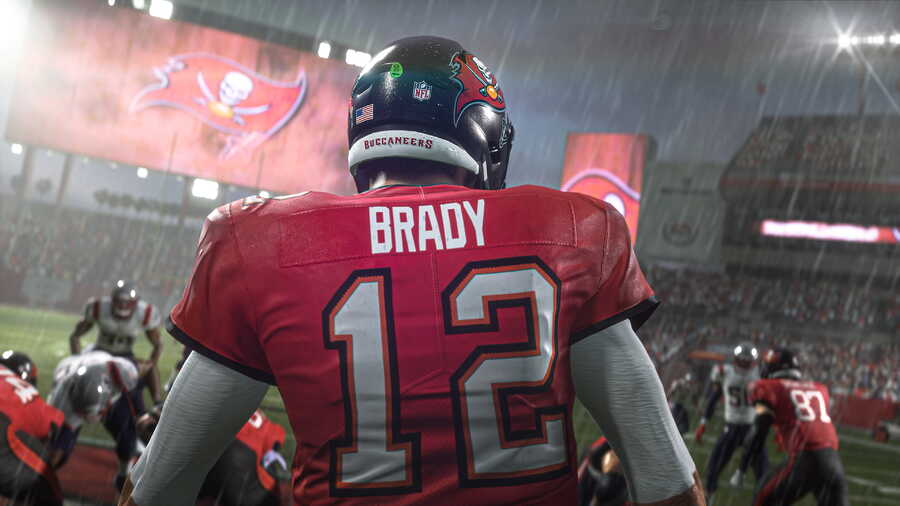 If you buy FIFA 21 or Madden NFL 21 for the PlayStation 4, you'll be able to upgrade to the PlayStation 5 version for free – and here's what publisher EA Sports has in store for us. Both titles will use the new DualSense controller to provide "rich and responsive haptic feedback" that promises to let you "feel the rhythm of the game in your hands".
The two titles will also load at lightning speeds, letting you "get to the kick-off in seconds". Crucially a new lighting system will improve the authenticity of each scene, while "next-gen technology creates deeper definition in player physiques". Furthermore, Madden NFL 21 will be using spatialised audio technology so that you can "hear the spine-tingling roar of the stadium […] for a completely immersive experience".
That's not all: both games are promising off-ball humanisation. "From adjusting shin pads in the 89th minute to screaming for passes in the endzone, player humanisation unlocks the most authentic character behaviours ever seen in sports video games letting you see the detail and feel all the emotion of football at the highest level," the publisher claims.
Finally, both games will feature improved weather effects as well as "contextual player, bench, and fan reactions [that] let you feel the explosive passion of a last-minute winner or a game-clinching touchdown". It's all sounding rather promising, but the proof as always will be in the pudding. We're looking forward to seeing the next-gen titles in action.
[source nextlevel.ea.com]