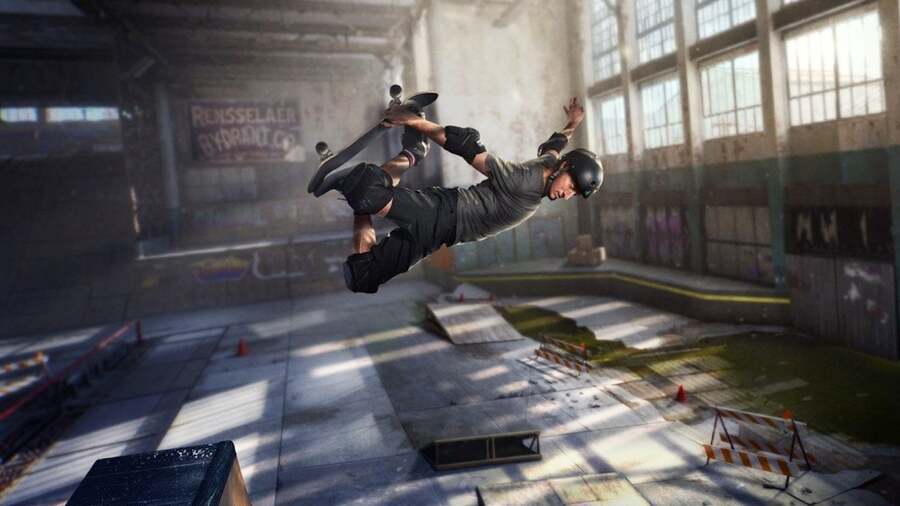 Tony Hawk's Pro Skater 1 + 2 will not include Anthrax and Public Enemy's legendary duet Bring the Noise, as its one of five songs from the original two titles that Activision couldn't secure for the remaster. Every other track, however – including Superman by Goldfinger and Blood Brothers by Papa Roach – will be included.
Here's the full soundtrack, as revealed on Twitter, and available on Spotify now:
Police Truck by the Dead Kennedys
Superman by Goldfinger
Jerry Was a Race Car Driver by Primus
New Girl by The Suicide Machines
Here and Now by The Ernies
Euro-Barge by The Vandals
Blood Brothers by Papa Roah
Guerrilla Radio by Rage Against the Machine
Pin the Tail on the Donkey by Naughty by Nature
You by Bad Religion
When Worlds Collide by Powerman 5000
No Cigar by Millencolin
Cyclone by Dub Pistols
May 16 by Lagwagon
Subculture – Dieslboy + Kaos VIP by Styles of Beyond and Dieselboy + Kaos
Heavy Metal Winner by Consumed
Evil Eye by Fu Manchu
Five Lessons Learned by Swingin' Utters
The five songs missing include:
Cyco Vision by Suicidal Tendencies
Committed by Unsane
Bring the Noise by Anthrax & Public Enemy
B-Boy Document '99 by The High & Mighty
Out with the Old by Alley Life
It's worth mentioning that both Vilified by Evenrude and Screamer by Speedealer are included in the game, but don't appear as part of the abovementioned Spotify playlist as they're not currently available on the streaming platform. Are you happy with the music selection? Pop shove-it in the comments section below.
[source twitter.com, via kotaku.com, eurogamer.net]