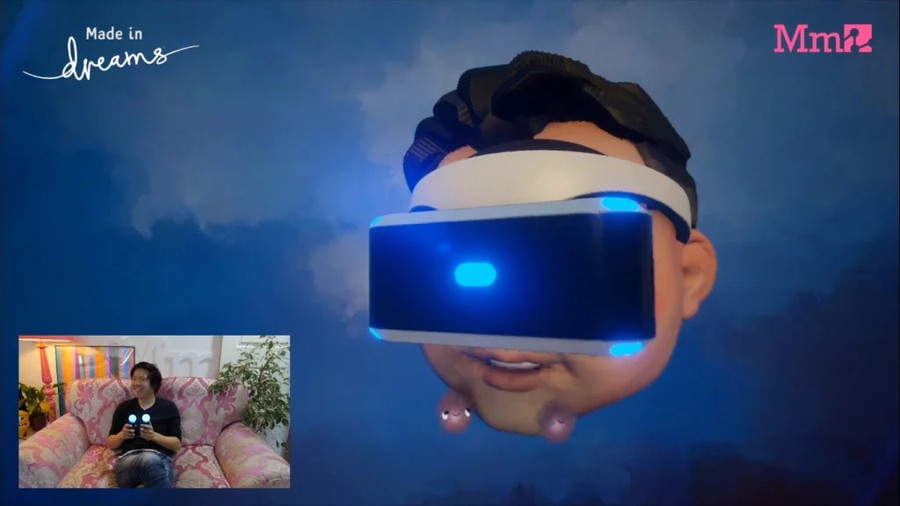 Dreams is great on PlayStation 4 as it is, but it's a game that's bound to grow and change over time. One major feature in the pipeline for Media Molecule's create-'em-up is support for PlayStation VR. Originally planned for launch, PSVR support is currently in development and seems to be coming fairly soon.
Announced today, the developer is now searching for European Dreams fans to take part in a closed beta test for the PSVR expansion.
Things are a little different with this beta test, however. It requires far more input from those who are selected; when you follow the link to the applications page, you'll see exactly what Media Molecule expects of participants. After an introductory video call, you'll be given access to the PSVR support for two weeks in June, "during which time you would be required to provide short reports every 1-2 days on your experience of playing the game". Once the test is over, you'll speak with the developer again, this time an interview all about your time playing the PSVR version of Dreams.
It's more like actual work, then. However, the payoff, literally, is £200, paid to you via bank transfer or PayPal, depending on your location. Again, this is only open to those in Europe. Oh, and you'll obviously have to sign an NDA.
So, it's pretty serious stuff, but if you've been waiting for Dreams to step into virtual reality and don't mind putting in a bit of work, this seems like a great scheme. Will you be applying for the PSVR closed beta? Pop on your headsets in the comments section below.
[source twitter.com]