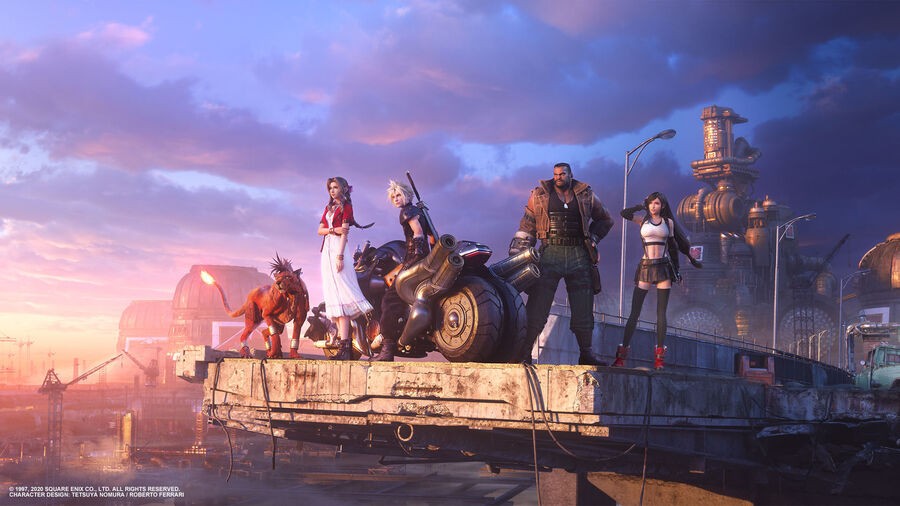 Physical copies of Final Fantasy VII Remake are popping up all over the place across Europe, and as users get their hands on the long-awaited title, one of its most important aspects is finally being uncovered. That's the Trophy list, of course! Powerpyx has just posted the full list of PlayStation 4 Trophies you'll be able to add to your virtual collection in just over a weeks time, and it looks like obtaining the Platinum won't be too tough of a task.
You'll earn a Bronze Trophy for completing every single one of the game's 18 chapters while other trinkets are awarded for performing very basic actions in combat. You'll also need to complete Whack-a-Box challenges, gather bridal candidate outfits, and master pull-up challenges. Things do get tougher, however as Silver Trophies are on offer for learning all the weapon abilities and enemy skills as well as completing every battle intel report. Hardened Veteran appears to be the hardest Trophy of the lot -- a gold trinket for completing all chapters on hard difficulty.
How approachable this Platinum Trophy is will depend a lot on whether or not you can start Final Fantasy VII Remake on hard difficulty or not, because we can't see ourselves playing through an RPG as gigantic as this more than once. Will you be trying to unlock the Platinum Trophy? Practise your squats in the comments below.
[source powerpyx.com]