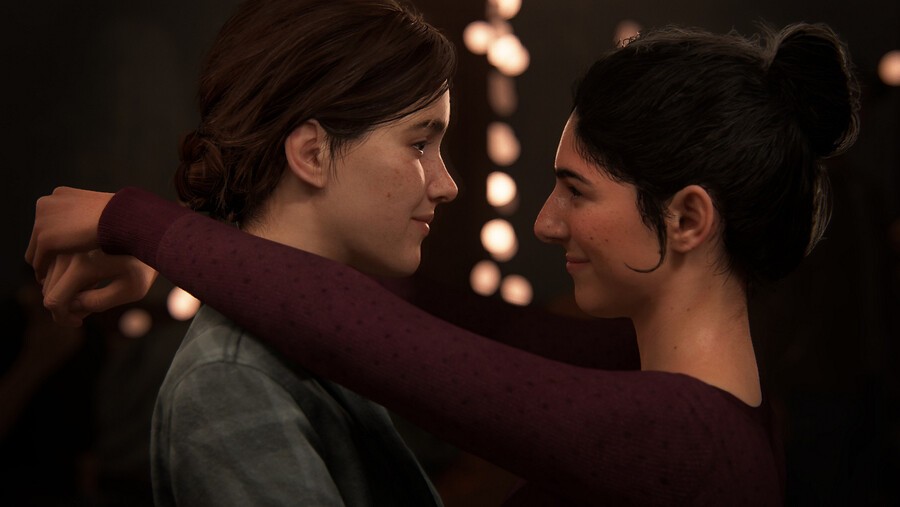 Given what we've seen from The Last of Us: Part II in its various trailers and gameplay, and given that it's The Last of Us, any ESRB rating other than an M would've raised some eyebrows. As expected, Naughty Dog's latest will be labelled Mature 17+, but what's perhaps less obvious are the reasons why.
Of course, The Last of Us 2 will feature pretty realistic depictions of violence. We wouldn't expect anything less from Ellie's quest for vengeance. However, as you can see over on the game's official website (thanks, DualShockers) the rating tells of nudity and sexual content as well. This isn't anything that unusual in high profile games, but it is a first for Naughty Dog.
Indeed, this will be the developer's first title to explore these more adult themes. Many games have attempted to depict romantic scenes in the past, and while not all have succeeded, we would expect Naughty Dog to get any sexual content right. The studio is one of the industry's best storytellers, after all, and has a peerless reputation for creating great characters with relationships we care about. This seems like a natural step forward for the studio and the series.
The Last of Us: Part II finally arrives on PlayStation 4 on 29th May 2020. What do you think about this? Keep things clean in the comments below.
[source dualshockers.com]