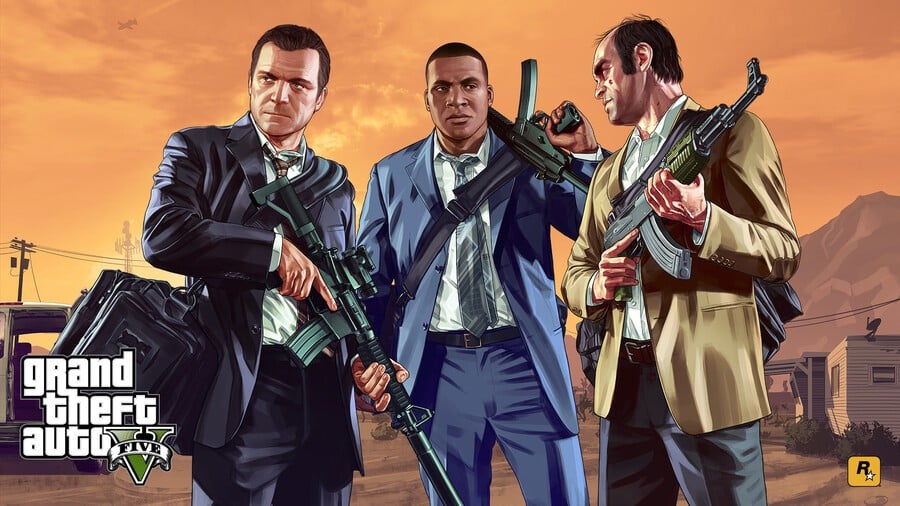 Which games sold the most at retail in the 2010s? For the UK, it's a pretty unsurprising top 10, and you've probably guessed half of it correctly without even looking at the chart below. According to Ukie, the organisation that keeps track of UK sales charts, the last decade of physical game purchases have been largely dominated by, yes, Call of Duty, FIFA, and Grand Theft Auto.
We shouldn't grumble about the predictability of these top sellers too much, though. While a little more variety wouldn't go amiss, the games featured are all of a high quality, and at the very least paint a cultural picture showing COD's rise to dominance and the country's endless love for football. That Minecraft comes third among the best-selling games of the decade is impressive when it's up against some of the biggest names in games. Meanwhile, it's of course no surprise to see GTA V at the very top considering it's one of the best selling games of all time, let alone the decade. It would've been interesting to see how digital sales figures affected the below chart; we suspect things would look pretty different.
At any rate, here's the top 10 biggest games at retail for the 2010s.
Grand Theft Auto V
Call of Duty: Black Ops
Minecraft
Call of Duty: Modern Warfare 3
FIFA 14
FIFA 13
FIFA 15
Call of Duty: Black Ops II
FIFA 11
FIFA 12
[source bbc.co.uk]