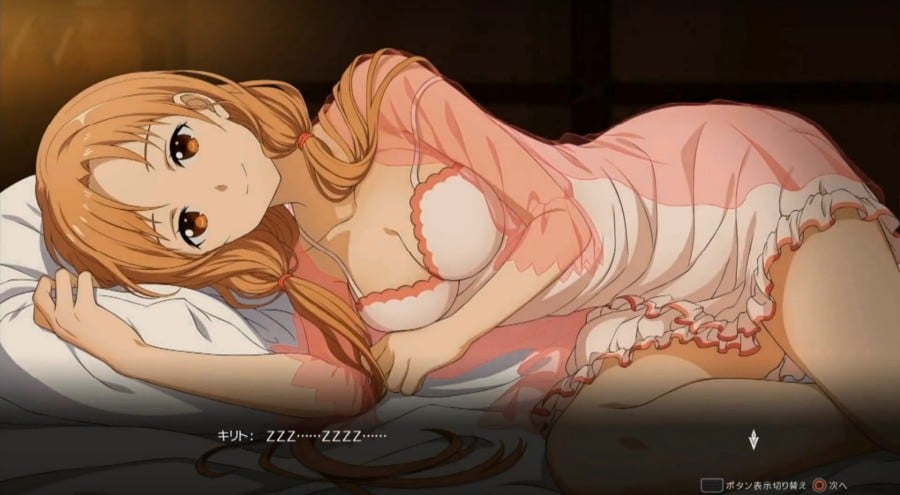 Despite having previously said that bedtime scenes wouldn't be making a return in Sword Art Online: Alicization Lycoris, guess what? They totally are. Bandai Namco has revealed that these slightly steamy character bonding events -- also known as 'co-sleeping events' -- will be included in the upcoming role-playing title, no doubt much to the delight of fans who were angered over their apparent absence.
If you're sitting there wondering what we're even talking about, then allow us to briefly explain. For some unfathomable reason, incredibly bland main character Kirito has amassed a large female following over the course of Sword Art Online, and his relationships with these girls always play a part in the video games. Score enough points with a lady and you usually unlock a scene where they hop onto your bed for a chat. Hey, that's just how it works in anime games, okay?
Look, it's a slow news day and that headline was too good to ignore. But honestly, we're looking forward to playing Alicization Lycoris. While we're not too fussed about the bedtime boob scenes either way, it does look like another decent Sword Art Online RPG. It's set to release on the 22nd May here in the West.
[source gematsu.com]