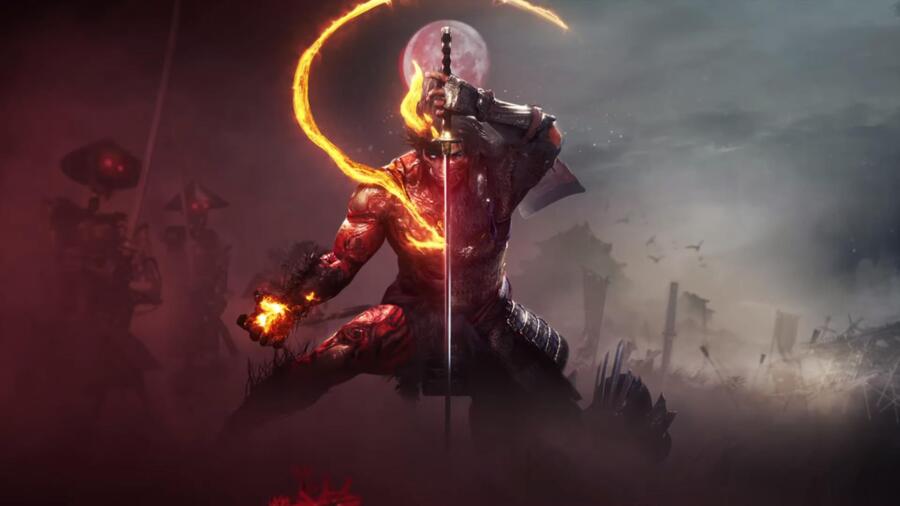 Nioh 2 was far too difficult for our liking when we got some sweet hands on action with the latest Team Ninja outing by way of an open beta last November. "Nioh 2's open beta just kicked our arse" is what we claimed at the time, and it looks like we weren't the only ones having trouble making much progress. The developer has taken to the PlayStation Blog to explain that when the game arrives in March 2020, players should find proceedings to be much fairer with better tutorials and rebalanced enemies and mechanics.
Tom Lee, creative director at Team Ninja, states that special moves will be strengthened and easier to use, Yokai actions will be rebalanced, and the Dark Realm won't be quite as punishing as it was in the open beta. "These are just a few of the many improvements we are making as we will also expand and improve the tutorial elements, enhance the action and level design, add additional settings to the character creation system, improve the UI, sound, online mode and so much more."
This is all very welcome news as our experience with the game's pre-release demo somewhat put a cap on our anticipation of the title. It's nice to know that our feedback is being listened to and that Nioh 2 will be a much fairer game to play when it launches in just a few months time. We expected it to be tough, but not that tough. For a full list of changes Team Ninja plans to make before release, check out the full post on the PlayStation Blog.
Are you hyped for Nioh 2? Share your thoughts on these changes in the comments below.
[source blog.us.playstation.com]