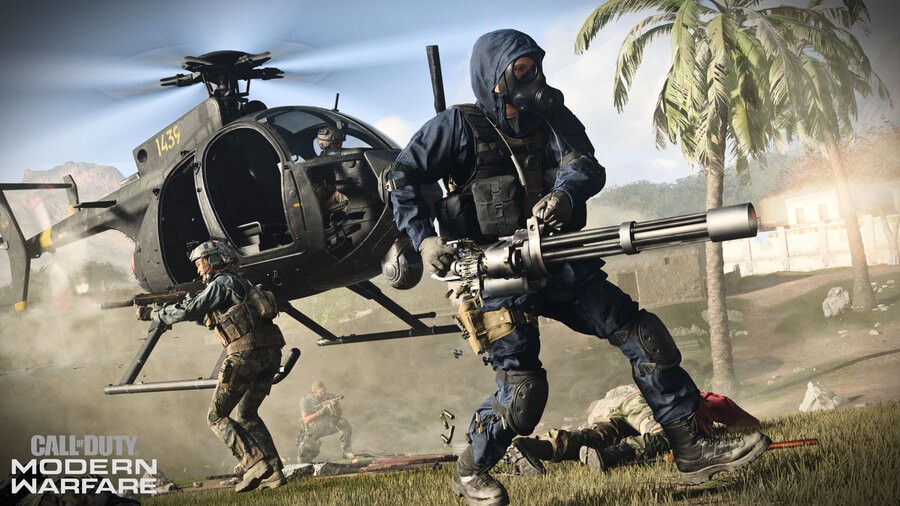 Look, we're all for developers who consistently update their games with worthwhile content here at Push Square, but please, please don't go and break the foundations you've already laid down in the process. That's the problem Call of Duty: Modern Warfare on PlayStation 4 is facing right now as players repeatedly download gigantic patches only for the title to tell them that those same updates cannot be found on their consoles.
It means that some enthusiasts looking to take advantage of double XP across all modes quite literally can't play the game they purchased, including ourselves at the time of writing. On Thursday, update 1.13 was pushed to all PS4 systems. That's all well and good, except for the fact that you're not told you must trigger two further downloads by booting up the game itself and attempting to access the suite of multiplayer options. Doing so pushes two extra patches to the console -- weighing in at an absurd 25GB when put together.
It's incredibly frustrating, especially so when you've arranged to play a few rounds with your mates that night, but the cherry on top of this story is that there's a possibility you still won't be able to boot up multiplayer. There appears to be an issue with the Spec Ops pack PS4 players are told they must download which has lead to lost online ranks and corrupt data.
Of course, developer Infinity Ward is all over Twitter attempting to fix the sudden amount of issues that have come its way, with a community update issued yesterday stating that problems are being investigated. However, that hasn't been enough to stop the waves of abuse and criticism from flocking in like never before.
Have you been affected by this unfortunate chain of events? Remain civil in the comments below.
[source twitter.com, via infinityward.com]