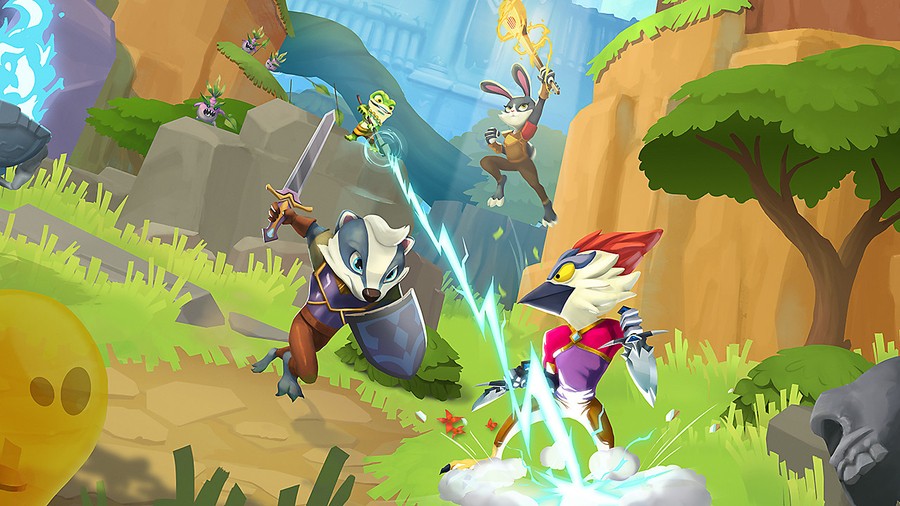 ReadySet Heroes arrived on PlayStation 4 a couple of months back to little fanfare, but don't go thinking the developer has dropped it. Quite the contrary -- Robot Entertainment has just deployed a big update to the multiplayer dungeon crawler/party game mashup. What's more, the game has a free trial running from today that'll let you sample all the new stuff.
The headline new addition is Survival mode. Here, up to four players must fend off waves of enemies in each room before gathering new equipment and weapons. You'll rinse and repeat this loop until the whole team is bested, but if just one player can make it past all the waves, everyone will advance to the next room. The ability to set up a private match with friends could make this a pretty fun mode.
Survival mode also introduces perks and character levelling, both of which are self-explanatory. You can level up your favourite hero to make them stronger and able to use more perks, which grant specific buffs. Nothing revolutionary, but a decent addition to the game. These elements can be brought into the main mode of the game, Crawl n' Brawl, if you're playing split-screen.
As mentioned, you can check out all the new features with a free trial. It takes place between today -- 19th December -- and 23rd December, and you don't need PlayStation Plus. Will you be giving ReadySet Heroes a shot? Ready up in the comments below.
[source blog.eu.playstation.com]