Alongside our staff-voted Game of the Year awards, each of our writers have crafted their own personal lists, covering their top five PlayStation 4 titles of 2019. Today, it's the turn of deputy editor Robert Ramsey.
The Outer Worlds is a lovingly made RPG that's basically Fallout: New Vegas in space. Needless to say, I thoroughly enjoyed playing through this dark humoured adventure multiple times over. Different character builds and key story choices give the game a lot of replay value, and its (relatively) short running time means that you can blast through it in a manageable 20 hours or so. It's really The Outer World's writing that ties it all together, though. Obsidian's wordsmithing is as impressive as ever, delivering concise, witty, and often genuinely funny dialogue that packs the game with personality. As far as RPGs boasting actual choice go, this is one of the best I've played in a long time.
When I got my hands on the first Trails of Cold Steel all the way back on the Vita, I had no idea that Falcom's series would go on to become one of my favourite Japanese RPG properties. For me, this year has been dominated by Cold Steel, with the first two games being remastered on PS4. However, it's Trails of Cold Steel III that really cements its place among my favourite titles of 2019. An even longer adventure than its predecessors, it builds on the existing story pretty much perfectly, and introduces a bunch of gameplay tweaks that make it the most enjoyable entry yet. Easily the best JRPG I've played in the last 12 months.
As much as I adore Yakuza, I'm glad Judgment branches off from SEGA's mainline series. While it does have an awful lot in common with the tales of Kazuma Kiryu and pals, it somehow feels fresh with fantastic new characters and a storyline that just never stops twisting and turning. I think down-on-his-luck detective Yagami may well be my favourite protagonist of 2019, and the supporting cast is nothing short of phenomenal. I was glued to Judgment from start to finish, and I can't recommend it enough to anyone who wants to test the waters of Yakuza, but doesn't know where to begin.
I spent countless hours mastering Devil May Cry 3 back on the PS2, and although I did enjoy Devil May Cry 4, it didn't quite live up to its predecessor. Honestly, I had my doubts about Devil May Cry 5 when it was announced, but after finishing it for the first time, it had smashed my tempered expectations into tiny pieces. Since then, I've played through it multiple times, and I can safely say that it is, without a doubt, one of the best action games ever made. It juggles three distinct, brilliantly designed playable characters, a stunning soundtrack, eye-popping visuals, and what is easily the greatest boss fight of 2019. A masterpiece that proves Capcom is well and truly back.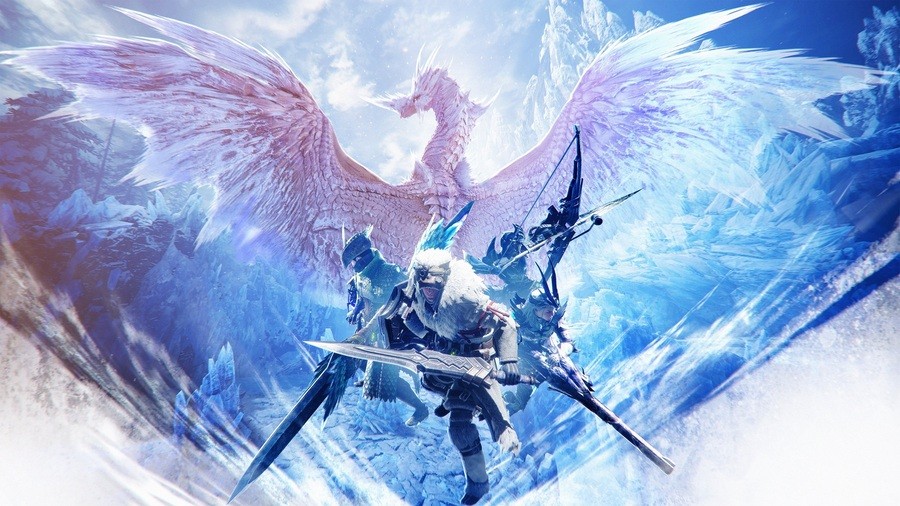 There's one game that I've spent more time with than any other in 2019, and that game is Monster Hunter World: Iceborne. Okay, so technically it's an expansion, but it may as well be a sequel. Capcom goes above and beyond with Iceborne, delivering one exhilarating encounter after another. Its gameplay loop is virtually unmatched, and it's such an incredibly polished product from top to bottom. I'm still playing it now and I'll doubtless be playing it well into 2020 -- it's just a game that never stops giving. For me, 2019 will be remembered as the year when Iceborne took my free time hostage, and I enjoyed every single minute of its frosty embrace.
---
Do you agree with Robert's personal Game of the Year picks? Whatever your opinion, feed us your thoughts in the comments section below.