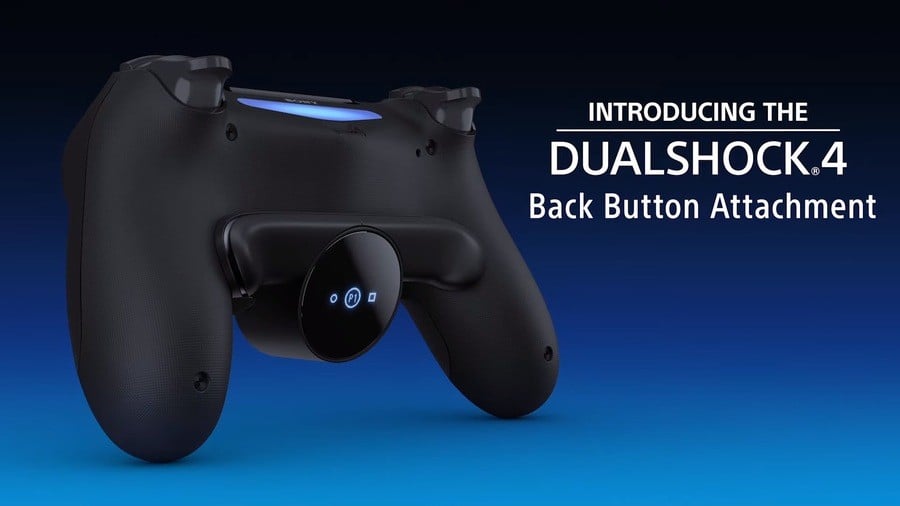 UK folks will already know the drill. If the collector's edition of a hotly anticipated PlayStation 4 game decides to launch on British shores, it's probably going to be exclusive to GAME. The retailer pretty much has the market on lock, but we don't ever recall it being the only place you can purchase an officially produced accessory from Sony itself. That's right, the upcoming PS4 Back Button Attachment is exclusive to GAME across the United Kingdom.
Available to pre-order now for £25.99, the device is set to ship for a launch date of 14th February 2020. That's all well and good, at least the company isn't hiking up the price, but we just can't quite work out how this has come to be. Again, the retailer regularly stocks exclusive collector's editions including the likes of Final Fantasy VII Remake's Deluxe Edition and a £199.99 version of DOOM Eternal, but to snag the rights to sell an official PlayStation accessory is a bit odd in our opinion. We're sure pre-owned devices will eventually crop up in CEX, although you'll have to head to the high street retailer if you want a new one at launch. Weird, right?
Do you think this is strange too? Were you hoping to get the PS4 Back Button Attachment from Amazon? Program your buttons in the comments below.
[source game.co.uk]