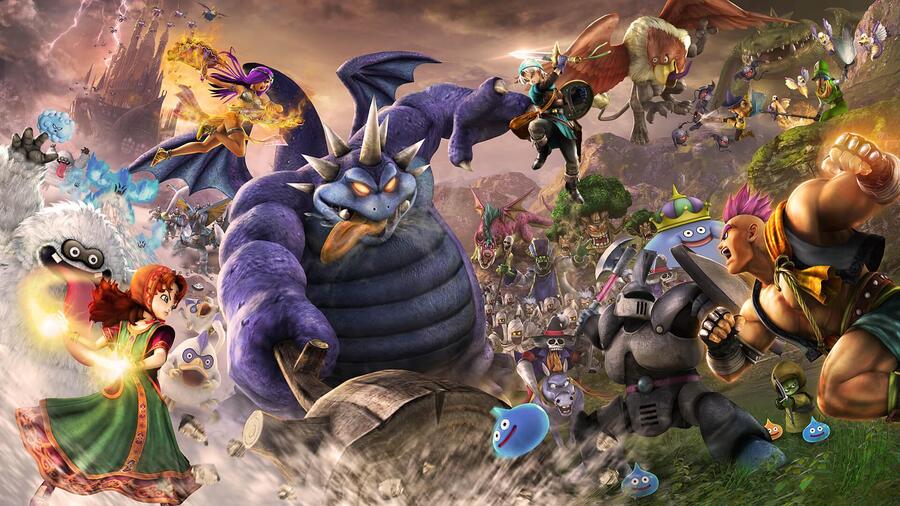 Dragon Quest Heroes II was probably one of the most overlooked games of 2017. The hack and slash sequel had a solid combat system, an enjoyable story, and plenty of cool characters, but it just didn't seem to get the attention that it deserved. It was also a real improvement over the original, boasting a much better gameplay structure overall.
Given the second game's quality, another sequel should be on the cards, but it sounds like the potential project has never been given the green light. According to director Tomohoki Sho -- who works under Koei Tecmo -- Dragon Quest Heroes 3 has been discussed, but putting it together would be quite a challenge.
Speaking to Nintendo Everything, Sho says, "Obviously this is a Square Enix property so we can't really say anything, but I have kind of mentioned to them before, 'Shouldn't we consider a third entry?"
She continues: "So we've been talking a little about maybe putting out a third entry, but really the big thing is between I and II there were so many improvements made. If we were going to go from II to III, what else can we put in to really impress the players who played both games that will get them really excited and really emotionally moved by it? So there are a lot of hurdles. What would it be that we can put into the game? That's still something we're not sure how to do yet."
Indeed, a third game would have to be quite a step up, so Sho's comments on the situation make sense. Hopefully we'll see Dragon Quest Heroes 3 on the PlayStation 5 at some point -- we certainly wouldn't say no.
[source nintendoeverything.com, via gematsu.com]