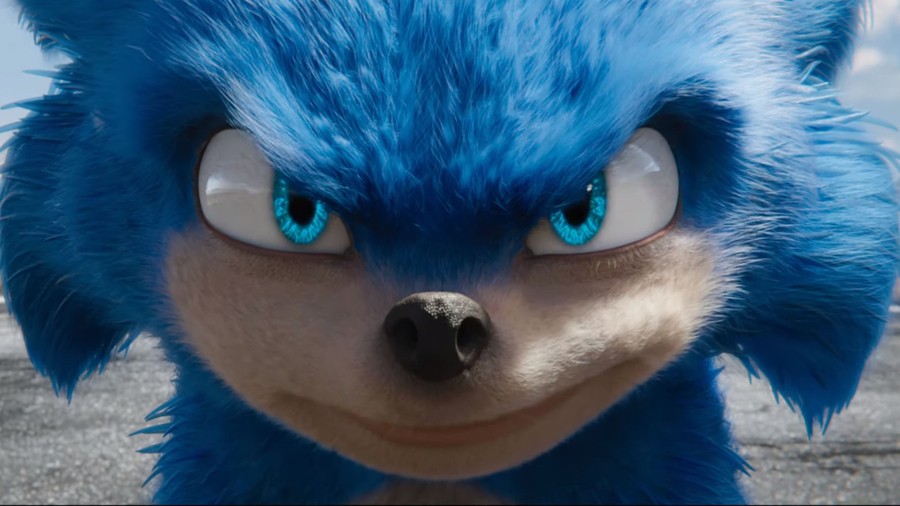 About a month ago, a couple of images surfaced online, shedding some light on how Sonic the Hedgehog's movie redesign is possibly shaping up. They were never confirmed to be real, but were much closer to the blue blur we all know and love. The strangely human proportions and hideous teeth appeared to be gone, and this design, real or fake, was much more in line with the expectations of fans.
Now, a new image has emerged, giving us a much clearer look at the supposed redesign:
Sonic's looking much better these days.
We've yet to have any official confirmation on Sonic's new look in the upcoming film, but according to Sonic news site TSSZ, the above image is the real deal. It supposedly comes from a document sent to movie theatres, and represents a standee that would be put on display in said picture houses. Another tweet shows dimensions and a timing schedule for the standee. If this really is legitimate, Paramount may officially unveil the new Sonic on or near the 12th November.
We're still hesitant to call this real, but it's definitely looking more likely. If we're to believe these new images, we could see the hedgehog's new appearance next week. What do you think of all this? Do you like this new version of Sonic for the movie? Race down to the comments below.
[source twitter.com, via twitter.com, tssznews.com]