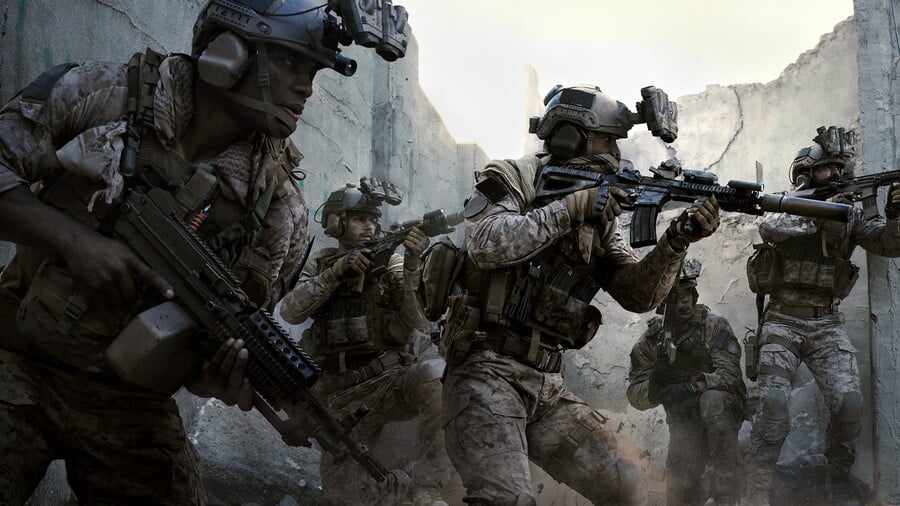 Developer Infinity Ward has been promising a huge update to Call of Duty: Modern Warfare over the past couple of days, and it has now delivered with a patch weighing in at 10GB on PlayStation 4. It's available for download right now, bringing with it a slew of new modes, missions, and fixes.
The biggest additions can be found in the co-operative Spec Ops mode, where two new Special Operations have been added alongside another Classic Special Operation. Better yet, the classic three-star rating system from Call of Duty: Modern Warfare 2 has been implemented to score you on the time it takes to complete each mission. The XP you earn and any multiplayer unlocks that warrants will now be based on the new star system upon completion of a match.
Multiplayer hasn't been left out in the cold, however, with the likes of fan-favourite Gun Game added to the rotation of online modes and a Realism Moshpit hopper. That'll include Domination, Hardpoint, Headquarters, and Kill Confirmed. Various tweaks and fixed adjust perks, private matches, and killstreaks too. For a full list of every addition, balance change, and glitch fix, head on over to the Call of Duty: Modern Warfare Reddit page.
Will you be trying out all this new content over the coming weekend? Don't complain about skill-based matchmaking in the comments below.
[source reddit.com]