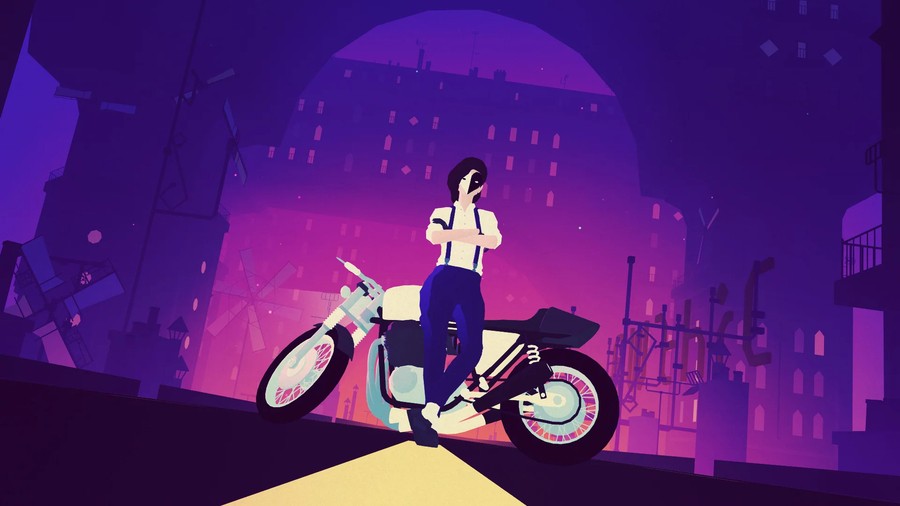 What's one more month passed without a new music recap? Things have been ramping up for a while now, and with some big releases starting to trickle down with yet more to come, September might have been the strongest month of the year for music. Let's hop in.
We've started noticing the music of Olivier Derivière with more and more frequency over the past couple of years. He has a tendency to craft incredibly rich soundtracks that manage to stand out as unique. This was especially true of his work on Vampyr, and is true yet again in regards to Greedfall. This fantasy game is accompanied by an expected fantastical score, but with some more unexpected elements worked in. The soundtrack's opening song, "The Fallen Hope" for instance, sounds more like the main theme to a WW2 game than a fantasy game. A lot of disparate elements come together to craft something suitably unique and wonderful.
A wild synthpop rhythm game, Sayonara Wild Hearts also happens to have a brilliant soundtrack. Many of the tracks - most of them in fact - are great, even when completely divorced from the gameplay. Opening with a lively reworking of Debussy's Claire de Lune before diving into some wild synth arpeggios, the game's lively and gorgeous, and the music is such an instrumental reason why.
Atlus games tend to have a few specific things you can expect from all of their titles. At the top of the list is a killer soundtrack and an insanely stylish art direction. This holds true for the impressive re-release of last gen's Catherine, as the music, old and new, is just exceptional. If you only know Atlus through Persona, this music will be right up your alley.
One of the best things about the Borderlands series has always been its music, dating all the way back to the first title. This trend continues, as Borderlands 3's soundtrack is robust and absolutely stunning. A slew of composers feature, including series stalwart Jesper Kyd, in-house composer Raison Varner, Deus Ex: Human Revolution composer Michael McCann, and Finishing Move Inc. –Brian Trifon and Brian Lee White, who we recently interviewed. The western twang infused into the series' sci-fi elements remains charming, unique, and just generally phenomenal.
---
And that does it for September! It was an absolutely jam-packed month with some truly great soundtracks that we'll definitely be seeing again when the year end list comes around. Be sure to keep an eye out for that as the year winds down. What were your favourite video game tunes in September? Jam out in the comments below.