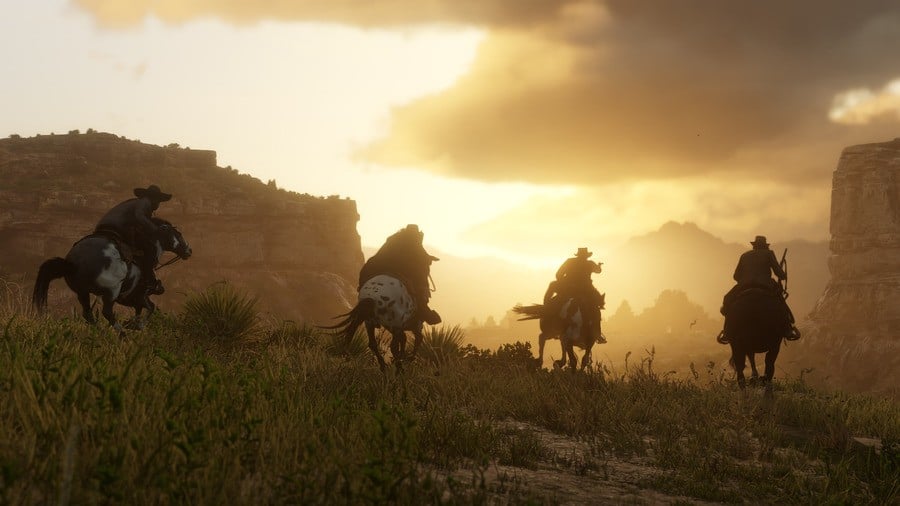 Games of a Generation is a grand title to give a sale, isn't it? Luckily, this latest offer on the European and North American PS Store really does have some cracking games included. Many of PlayStation 4's biggest titles are present and correct here, so let's have a quick look.
There are some games included that really do stand out as this generation's best. Marvel's Spider-Man, Red Dead Redemption 2, Overwatch, Persona 5, Rocket League, The Witcher 3: Wild Hunt -- some truly top notch titles going cheap. However, we wouldn't say everything listed could be considered a game of the generation. Conan Exiles, Far Cry 5, and Jurassic World Evolution are fine titles, but hardly on the same level. Then there are some games included that aren't even really from this generation; The Elder Scrolls V: Skyrim Special Edition and Tomb Raider: Definitive Edition are obviously good games, but we aren't sure remasters count.
Sony's questionable definition of 'Game of the Generation' contenders aside, this is a decent sale with plenty of variety. It lasts from today through to 16th October. You can view the full list of included games through here. Will you be picking anything up in this sale? Let us know in the comments below.
[source blog.eu.playstation.com]