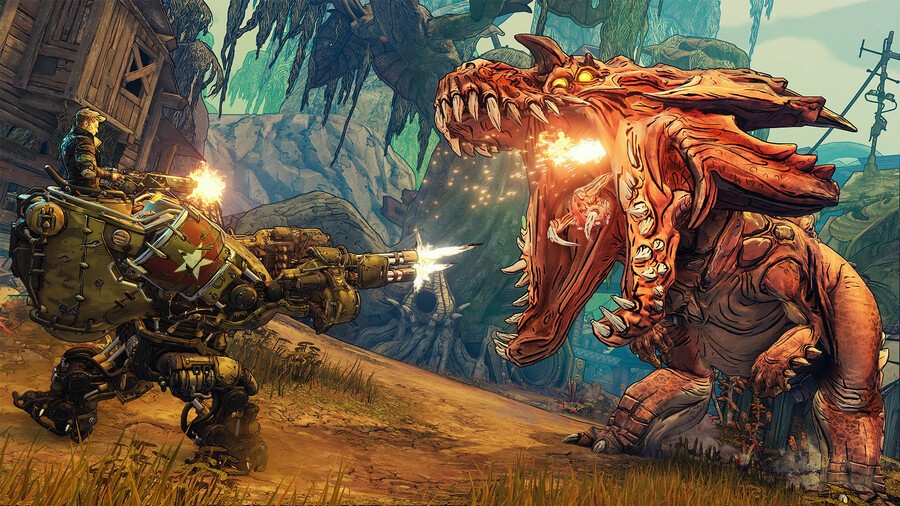 The end-of-year releases are starting to arrive, and that's very much evident in the latest physical UK chart. As you might expect, Borderlands 3 comes in at the very top, but it's done more than just reach number one. Geabox's looter shooter managed the UK's largest launch at retail in 2019, topping Days Gone's impressive figures.
It beats out Gears 5 and eFootball PES 2020, which come in at second and third respectively. GreedFall reaches fifth in its debut week, which isn't half bad for a new IP from Focus Home Interactive. Elsewhere, the likes of NBA 2K20, Spyro: Reignited Trilogy, and Crash Team Racing Nitro-Fueled are all bumped down to make room for those new releases.
Here's the latest top 10.
UK Sales Charts: Week Ending 14th September, 2019
Borderlands 3
Gears 5
eFootball PES 2020
NBA 2K20
GreedFall
Mario Kart 8 Deluxe
Spyro: Reignited Trilogy
Grand Theft Auto V
Crash Team Racing Nitro-Fueled
Super Mario Maker 2
[source ukie.org.uk]