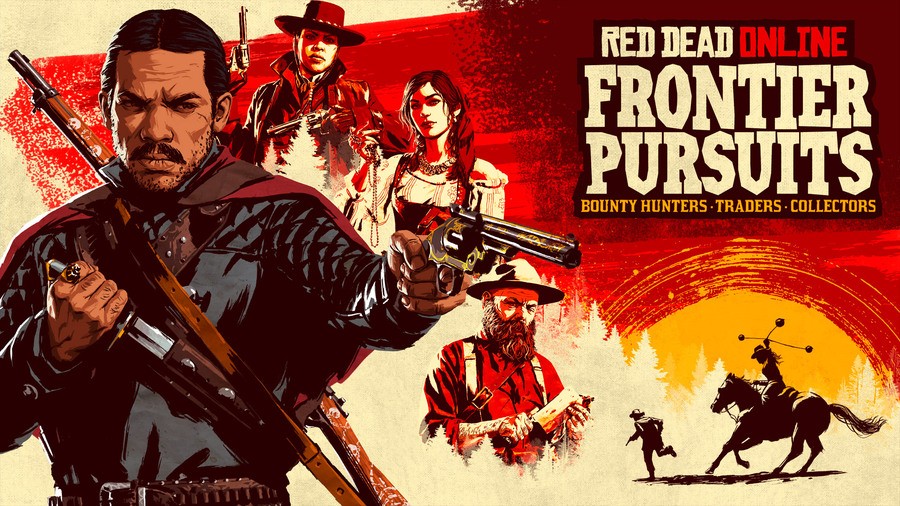 Today's a big day for Red Dead Online, as Red Dead Redemption 2's new patch brings a huge number of additions and changes to the open world title. As you may already know, the 'Frontier Pursuits' update incorporates set roles into Red Dead Online, allowing you to become a trader, bounty hunter, collector, or a combination of the three. Roles have their own rewards and activities, adding a whole new dimension to the release.
But that's not all. The patch also tweaks gameplay to a significant degree, as this summary shows:
New items, weapons, clothing and horse-drawn vehicles
Directional damage indicators to display where your character is hit from
Additional horse breeds
The ability to change your character's appearance without resetting progress
Expanded custom outfit slots
The ability to name saved outfits
Role-specific Free Roam Events
Increased selling prices for looted Jewellery
Increased movement and animations speeds for more responsive combat (including aiming, cocking and reloading), faster looting and more
Additional game balancing and improvements
The full patch notes have way more information, however, so if you want the full rundown, be sure to check them out through here. It's sounding like an impressive overhaul, particularly when it comes to general gameplay. Players have been asking for more responsive controls and movement for ages, and it looks like it's finally happening.
Are you a big Red Dead Online fan? Keep your revolvers holstered in the comments section below.
[source rockstargames.com, via support.rockstargames.com]