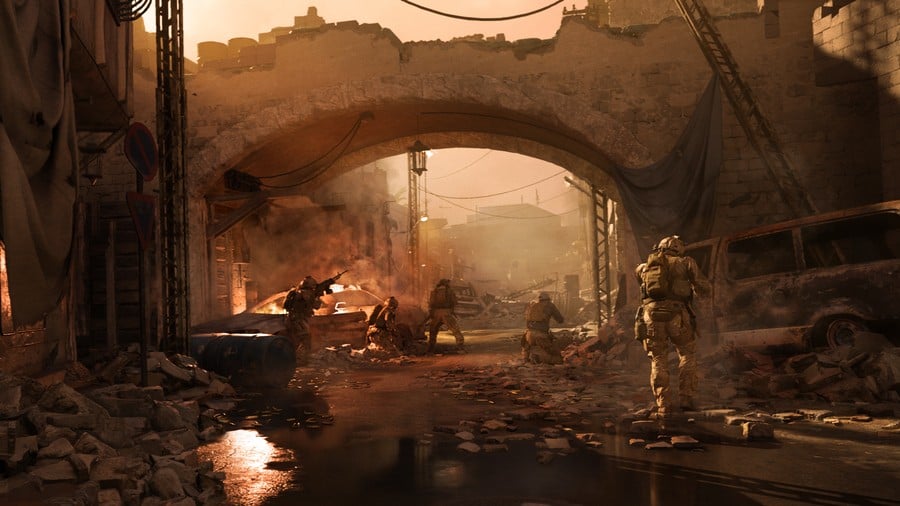 Will Call of Duty: Modern Warfare have a Battle Royale mode? Many multiplayer modes have been confirmed for Infinity Ward's latest entry in the series, including Ground War which apparently supports 100 players, but Battle Royale isn't among the announced lineup. However, rumour has it that the popular mode will be coming to the game, and what's more, it'll be free to play.
This got started with Twitter user and Call of Duty YouTuber, LongSensation:
https://twitter.com/LongSensationYT/status/1159067410344882176
They outed the title of the game before its official announcement, so there's a possibility they may have some inside knowledge. Still, have your pinches of salt at the ready.
What makes this slightly more believable is art director Joel Emslie's response when asked by Game Informer if Battle Royale will be in the game. After a long pause, Emslie says, "We'll have to wait and see." When you consider the aforementioned Ground War mode supposedly enables 100-player fights, it seems the tech is already there.
What do you think? Will Call of Duty: Modern Warfare receive a free to play Battle Royale mode post-launch? Or is it just wishful thinking? Choose your weapon in the comments below.
[source twitter.com, via youtube.com, charlieintel.com]