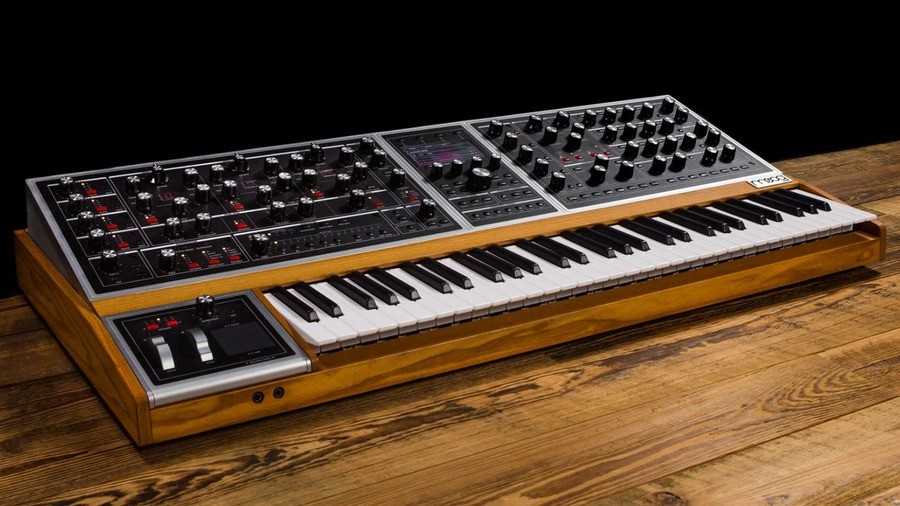 As the follow-up to a month that featured the fewest entries since the inception of the series, we see more of a return to normalcy, as July offered up an absolute torrent of great music. Ranging from smaller games, to larger - possibly even maligned - titles, we had a bit of everything this month.
First on the list comes one of the bigger titles courtesy of Square Enix. An incredible sequel to an already incredible game, Dragon Quest Builders 2 ups the ante in just about every way, and the soundtrack continues to shine -- not a rarity for Square titles by any means. Koichi Sugiyama knocks it out of the park. The fact the score is comprised largely of music from previous entries in the series, including the main Dragon Quest titles, means there's not actually a soundtrack to listen to, but the music is great nonetheless.
A requirement for rhythm games is generally to have good music, so it should come as no surprise that this rhythm platformer does. The adorable side-scrolling title brings a bit of a tropical vibe to the musical affair and much of the music is downright infectious. There's at present no word on an official soundtrack, but we can only assume, and hope, one is inbound.
A bit of a dark horse on our list this month, Wargroove pretty much came out of nowhere - for me, that is - and completely stole the show with a phenomenal fantasy score. From Pete "Phonetic Hero" Lepley, Wargroove's music is able to hit similarly epic highs in music that the Elder Scrolls series is known for, while packaging things for a game a bit smaller than a Bethesda title. It's the perfect accompaniment to this tactics title.
As they were released on the same day, and fall under the same series, I've opted to pair the two new Wolfenstein titles together. While the VR-only Cyberpilot consisted of a plethora of remixes of tracks from other entries in the series - many of which also feature in the other title - Youngblood has a really killer synth score from Tom Salta. While the gameplay may not have impressed all that many upon release, the soundtrack is brooding and moody. The perfect thing to slaughter Nazis to.You can check out some official samples of the soundtrack here.
---
And that does it for July. There are some more big titles afoot for August, as Remedy re-enters the PlayStation scene, and the other big players in the industry start the wind-up for the holiday season. Let us know what you thought of July's selections in the comments!