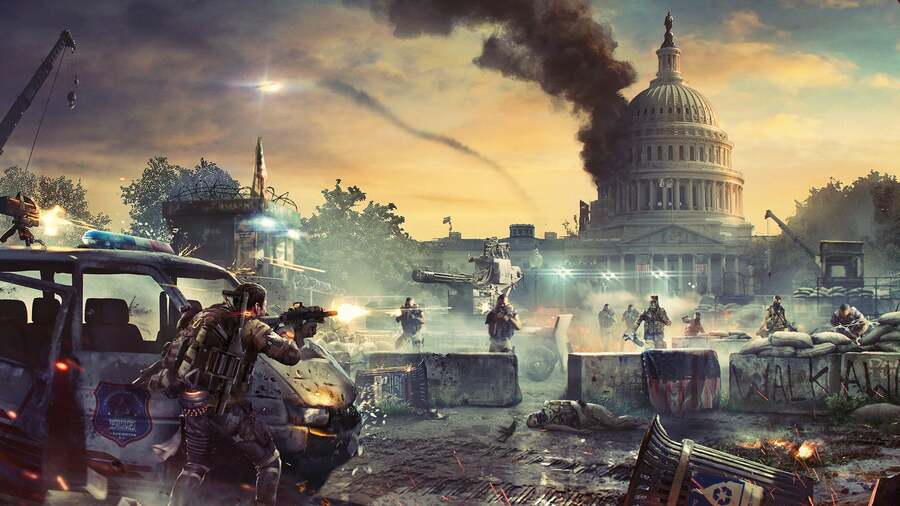 The Division 2 has dated its first post-launch DLC episode. Named Expeditions, D.C. Outskirts is the first of three planned for 2019 and it comes to PS4 in a couple of weeks on 23rd July.
It brings with it Title Update 5, which includes new exotic weapons, flashlights, gear balancing, and even more crafting options and skill builds. As well as that, the controversially difficult raid, Operation Dark Hours, will receive a new, easier difficulty mode as part of the patch too - titled Discovery Difficulty. It's here where things get a little fishy, though. Year 1 Pass owners will receive all narrative content - two new main missions - a week early. Alongside that, two further classified assignments arrive completely exclusive to the optional add-on. Sounds fair enough, right? Remember that every piece of story content can be played by all players eventually.
The problem here is that all of these missions and content have been available on the PC's test server since the beginning of July for free. It has lead PS4 players to question the point of the Year 1 Pass they purchased when the game first launched.
Sure, you could argue that the content wasn't finished and in a sort of "beta" phase, but it's hardly fair when console players have to fork out money to access levels earlier when those on a different platform have already experienced it without paying a penny. As such, many fans have replied to the Twitter announcement above voicing their worrying thoughts. What do you make of this? Is it fair game or should something be done about this? Share your thoughts in the comments below.
[source twitter.com]