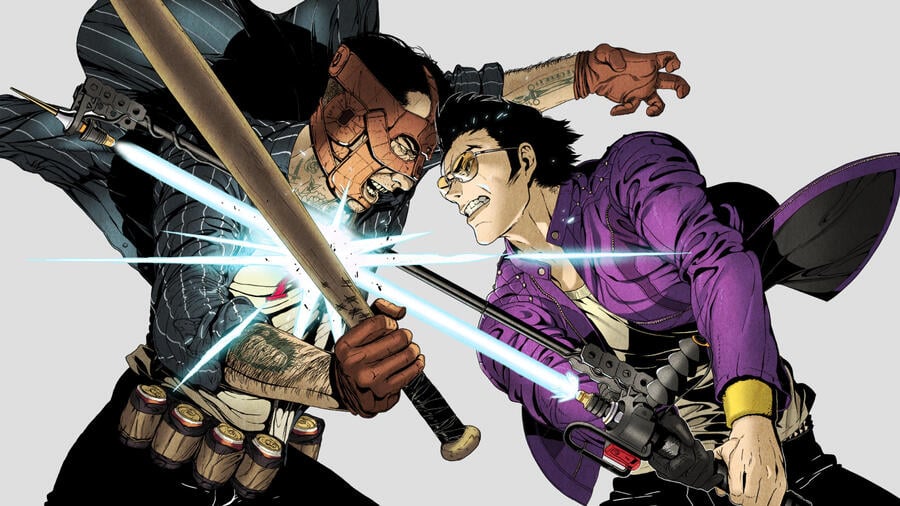 The No More Heroes franchise has had a weird relationship with PlayStation over the past decade. No More Heroes: Heroes' Paradise eventually made its way to PS3 a few years after its initial release on the Nintendo Wii, but the second instalment was skipped. Now, the Travis Strikes Again: No More Heroes spin-off is coming to PS4 later this year, but it looks like there could be more from where that came from.
In an interview with Dengeki Online, Suda51 has stated the first two No More Heroes titles have a good chance of coming to the PlayStation 4 via remasters. Kindly translated by Dualshockers, he says that he is "currently discussing it with Marvelous" when asked if there was a possibility of the two games making their way to PS4. He states that those discussions are positive, and "an announcement regarding that might be coming soon."
It's an exciting revelation that means the entire No More Heroes series could be playable on the Sony system soon. No More Heroes 3 is, of course, the elephant in the room - currently a Nintendo Switch exclusive - but with how often these games seem to be ported, we wouldn't be surprised to see it end up on the PS5 in the future.
Do you want even more No More Heroes on PS4? Charge your sword in the comments below.
[source dualshockers.com]