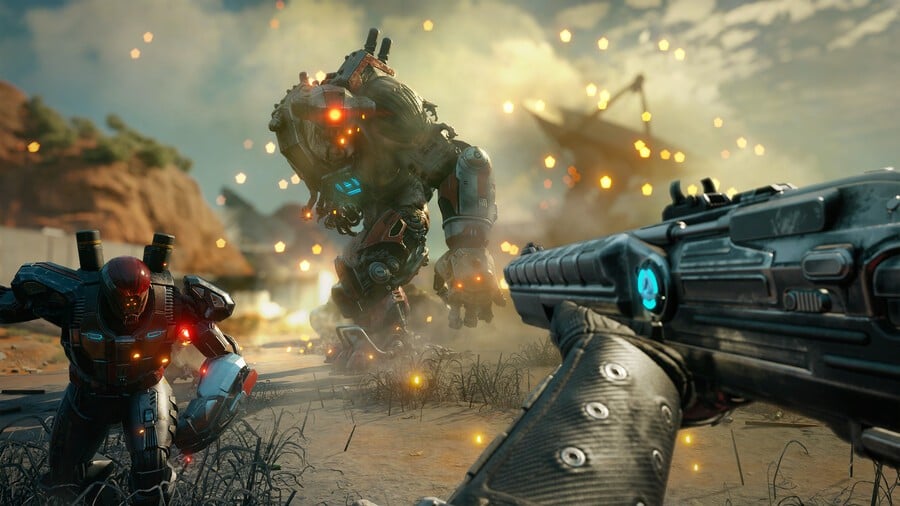 RAGE 2's second big update has been detailed, and it all sounds pretty good. The headline here is that the open world shooter's getting New Game Plus, allowing you to start the whole thing over while retaining your character progression. We don't have the details on this just yet, but we assume combat skills and weaponry all carry over to a new run. Otherwise what's the point, right?
The update will also add a new difficulty level called Ultra Nightmare, and an Ironman Mode. What's more, it includes a handful of welcome tweaks. For a start, you can disable tutorials, and information pop-ups no longer pause the action (thank god for that!). A flashlight's been added as well, as has a deadzone slider for more aiming customisation, and the ability to skip that long-ass dialogue scene at the beginning of the game.
Are you still playing RAGE 2? Never unequip the shotgun in the comments section below.
[source twitter.com]