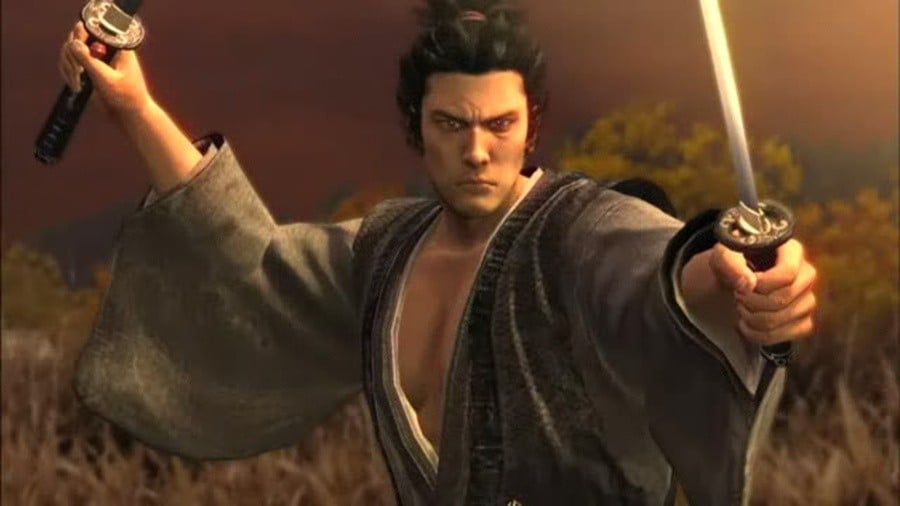 Yakuza Kenzan is a Yakuza spin-off game that takes place in Edo period Japan, complete with samurai and predictably cool sword fights. It launched over a decade ago, all the way back in 2008, and it was the first Yakuza game to release on the PlayStation 3. However, it was never released outside of Japan.
In the past, SEGA has at least thought about remastering Kenzan and bringing it West -- that much has been said in previous interviews -- but nothing has come of the comments yet. And now, adding more fuel to the fire, producer Daisuke Sato has gone into detail about how he'd like to remake -- not remaster -- Kenzan, supposedly using the current-gen Dragon Engine (much like Yakuza Kiwami 2).
"Personally, I think Yakuza Kenzan is better suited to a Kiwami redesign. Kenzan was the first Yakuza to be released on PS3 and it was only released in Japan. Many Western players have said they want to play in English, and Asian players also want to play it in Chinese. And since Kenzan is a PS3 debut game, a simple HD remaster would probably not be enough, so I think a Kiwami version would be more suitable," Sato explains, as translated by gamekult.
Obviously this doesn't confirm that anything is actually happening, but if the Yakuza series' producer is openly talking about remakes and Western audiences, they're clearly important topics over at SEGA HQ right now. For the record, we certainly wouldn't say no to a Kenzan PS4 remake. In fact, we'd give SEGA our money right now. Right now. Take it!
It's also worth noting that a different Yakuza samurai spin-off, Yakuza Ishin, launched on the PS4 in 2014, but again, it never released outside of Japan. Hopefully we'll see both spin-offs arrive on Western shores in some form in the future.
[source m.gamer.com.tw, via gamekult.com, resetera.com]