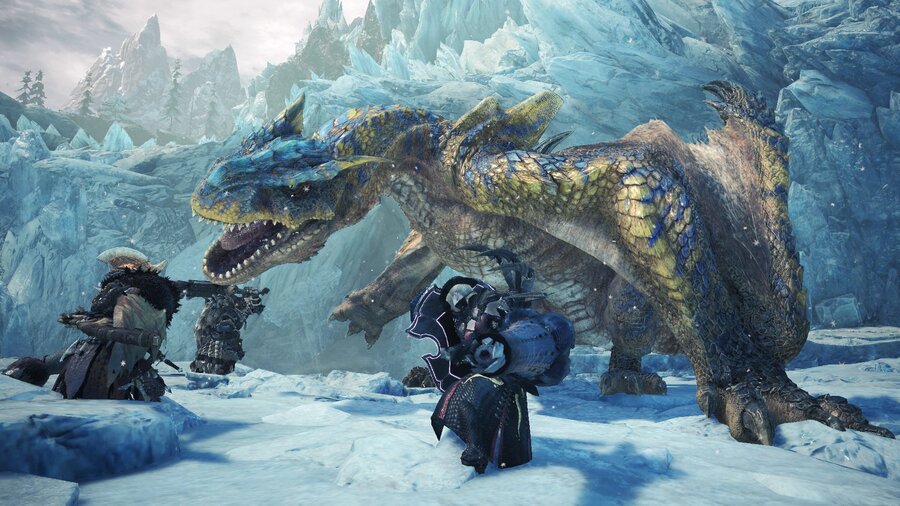 Grab your whetstones and put on a jacket: it's time for the Monster Hunter World: Iceborne beta test on PlayStation 4. This network test lets hunters get an early peek at what the wintry expansion has in store, and it all gets started today. Here are the times the beta will start:
Friday 21st June 2019
North America: 3am PDT / 4am MDT / 5am CDT / 6am EDT
UK/Ire: 11am BST
Europe: 12pm CEST / 1pm EEST
Asia/Oceania: 7pm JST / 6pm AWST / 8pm AEST
It's worth pointing out that this beta test is open only to those with PS Plus. However, a second beta is coming next week, which will be playable by everyone. Additionally, you don't need to own Monster Hunter: World in order to play this beta.
Within the Iceborne beta, you'll be able to hunt three monsters: Great Jagras, Banbaro, and Tigrex. It'll also let you explore the new Hoarfrost Reach region, try out the new Clutch Claw mechanic, and more. This first beta runs from today through to Monday 24th June, ending at the same times it starts.
Will you be checking out the Iceborne beta on PS4? Don't forget your thermals in the comments below.