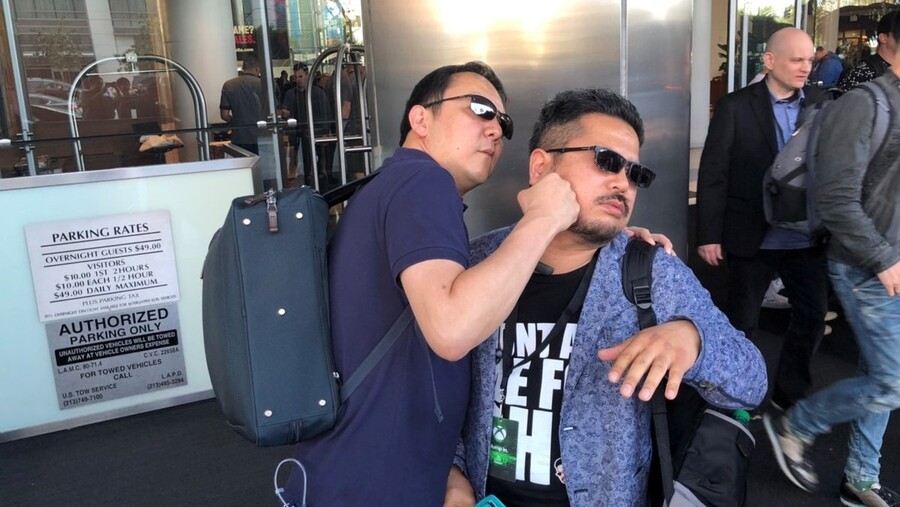 Bandai Namco producer Katsuhiro Harada -- who many know as the godfather of Tekken -- has a good sense of humour, and it's helping him generate some well-deserved numbers over on Twitter. If you didn't know, Bandai Namco's entire E3 2019 lineup -- or thereabouts -- was leaked earlier in the week. Needless to say, Harada wasn't impressed, but he's happy to make a joke or two about the situation now.
Posting several pictures on the social media platform together with From Software director Hidetaka Miyazaki, Harada takes a punch from the Dark Souls dev. Indeed, the studio's next game, Elden Ring, was a part of the aforementioned leak, and so its appearance at the Xbox E3 2019 press conference didn't have the impact that either party would have wanted.
We wish Harada a speedy recovery.