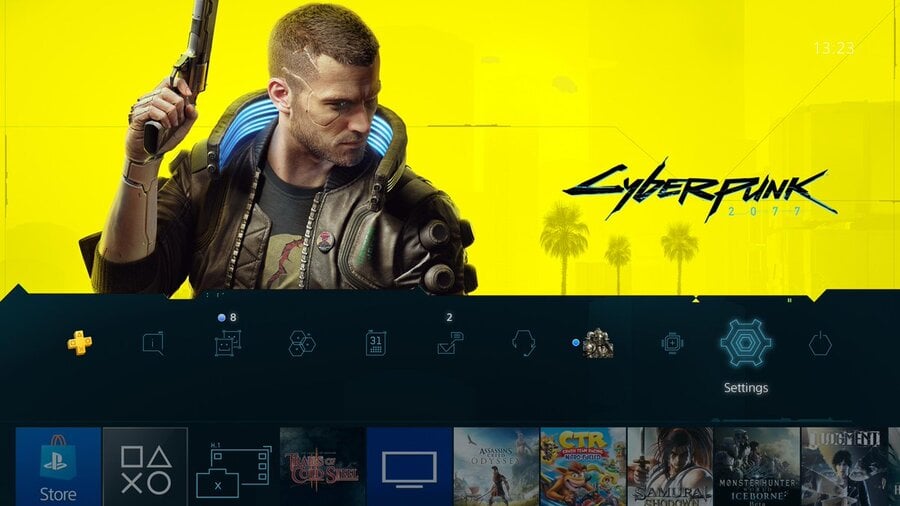 Update: The theme is now available on the North American PlayStation Store as well.
---
Original story: Hit up the PlayStation Store right now and you'll find a free Cyberpunk 2077 PlayStation 4 theme, complete with its own icons, sound effects, and backing music. At the time of writing, it's only available in Europe and Japan, but it should be arriving on the North American store later today.
Admittedly, it's not the most exciting theme to ever grace Sony's system, but if you're hyped for CD Projekt Red's open world RPG, then you've got nothing to lose.
You can find a video of the theme below, courtesy of RenkaWong on Youtube.
Will you be giving this theme a shot? Make some cybernetic modifications in the comments section below.