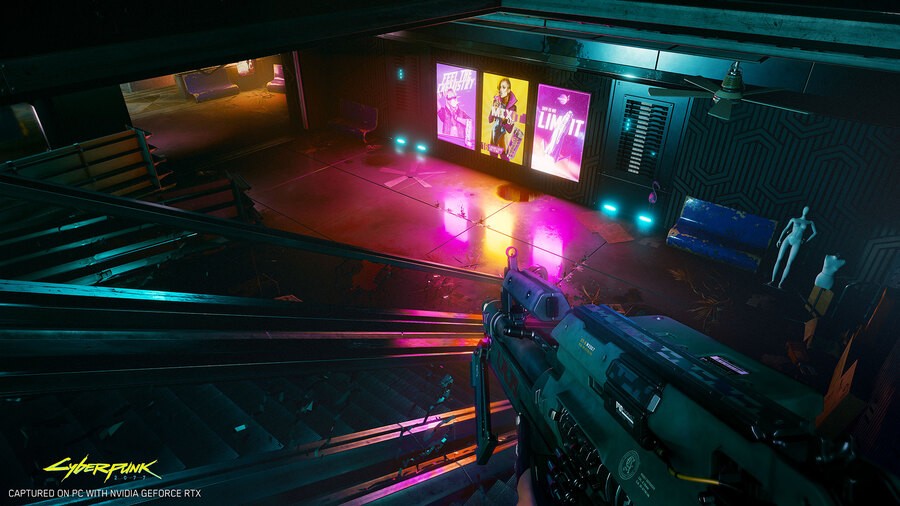 Cyberpunk 2077 is launching on PlayStation 4 at a time when Sony's next machine will no doubt be on the horizon. As with several major games releasing in 2020, there's a lot of speculation that CD Projekt RED is gearing up to bring its sci-fi RPG to next-gen platforms as well as current machines, but it actually seems like the team isn't getting distracted by the next wave of hardware.
Speaking to Shacknews at E3 2019, senior level designer Miles Tost makes it clear that the focus right now is on getting the announced versions right. "Currently, we're focused on the current-gen consoles and PC. It's the same with the next-gen consoles; we'll look at it and go, 'Maybe,' but it's not our area of interest right now."
Tost continues later in the interview, explaining that CD Projekt RED is keeping up to date with next-gen, but that it'll cross that bridge when it comes to it: "Of course we are looking at what is happening in the games industry because we are part of it, and we need to always look forward. But at the same time, we are a studio that really focuses on the work we're doing now. So our full attention is on current-gen consoles and PC. Who knows? When the time comes for [next-gen], maybe. But until Cyberpunk 2077 launches in April 2020, we have a thing to do."
A PS5 version of Cyberpunk is probably going to happen, but it seems more a question of when. If the developer is going to ignore next-gen systems until the PS4 version is out the door, it could be a while before a PS5 edition arrives. We'll just have to wait and see.
Do you want Cyberpunk 2077 on PS5, or are you happy with the PS4 release? Prepare for the future in the comments below.
[source youtube.com, via wccftech.com]