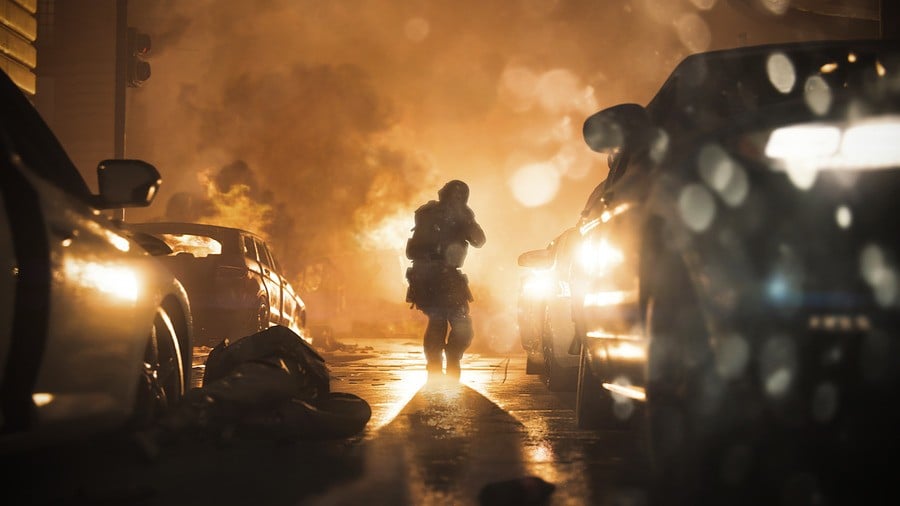 When Call of Duty: Modern Warfare was officially announced last week, one surprising bullet point was the addition of full cross platform play support. A first for the franchise, players on any format will be able to duke it out in the game's multiplayer. We now know that this will also include PlayStation 4. A report from Forbes claims as much, and it's backed up by an Infinity Ward producer on Twitter.
A little more detail was also shared on just how the cross-play functionality will work. A level playing field is important when it comes to competitive games, and it sounds like Infinity Ward is taking steps to keep things even. Naturally, those playing on PC will more than likely be using a mouse and keyboard, giving them an advantage over players using a controller. However, much like Fortnite, cross-play will be based on input, meaning you'll only play with and against people using the same control method. This means no one will be at a disadvantage.
So, not only will PS4 players be able to get in on the cross-play action, they won't need to fear PC users dominating with their mouse and keyboard setups. It's all sounding pretty positive. Are you pleased to hear about cross-play in Call of Duty: Modern Warfare? Play nice together in the comments below.
[via forbes.com, twitter.com, eurogamer.net]