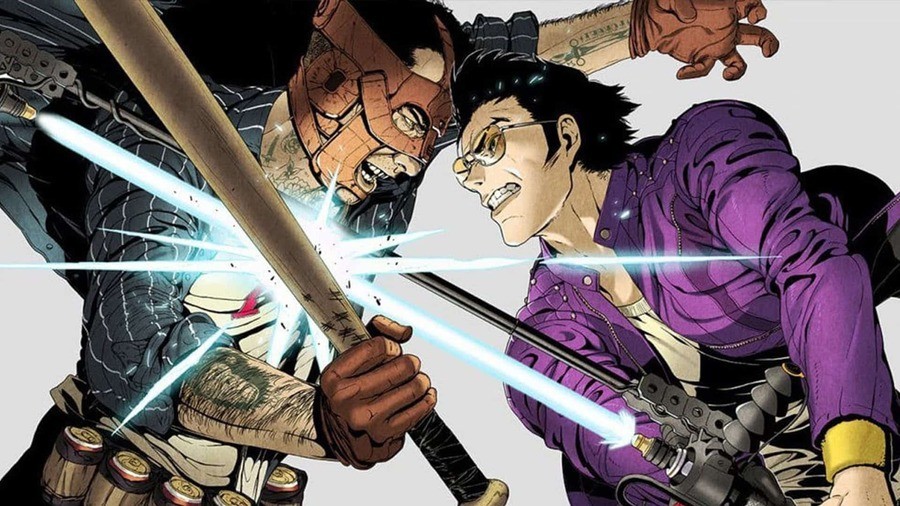 Suda51 himself had been teasing an announcement taking place at his panel at MomoCom, and here it is: Travis Strikes Again: No More Heroes is coming to PS4.
Originally released earlier this year for the Nintendo Switch, the game was met with fairly mixed reviews, although our friends over at Nintendo Life enjoyed the experience. "Billed as a side dish, Travis Strikes Again: No More Heroes has been prepared with enough love and affection to become a filling meal on its own, packed with the spice and spirit you'd expect from Travis Touchdown. It's a fun, indie-inflected blast of hack-and-slash which doesn't change the world mechanically (and don't go in expecting No More Heroes 3), but its sincerity and energy are charming."
This is now the second game in the franchise to come to PlayStation hardware following the 2011 re-release of the original for PS3. While a release date wasn't announced on stream, we'd expect the title to launch at some point this year. This release is vastly different to what fans of the original enjoyed and loved, however, taking on a more mini-game style that places the emphasis on hacking and slashing
Are you pleased with this news, or were you expecting more from Suda51's big announcement? Reveal all in the comments below.